Product Description
Ductile Iron Universal Flange Adaptor and Universal Coupling  
 
The flange adapter transmits the pressure and thrust of the connected parts (blind plate force) and compensates the pipeline error, so as to reduce the damage of the axial thrust to the pipeline and pipeline equipment. It is mainly used for loose sleeve connection of pump, valve, pipeline and other accessories.
Specifications
 
Body: Ductile iron
 Bolts: Galvanized steel / Stainless steel
 Seal gasket: EPDM
 Coating: CHINAMFG Epoxy
 Class: PN10/16, 125/150Lbs
 Size:DN50-DN600
| | |
| --- | --- |
| Size | DN50-DN300 |
| Standard | ISO2531/EN545/EN598/AWWA |
| Pressure | PN10/PN16/PN25 |
| Material | Ductile Iron GGG50 material with FBE coated |
| Coating | Fusion bonded epoxy coating(250 micron) |
| Color | Blue FBE / Epoxy Coating |
| Connection Type | Flange Joint |
| Gasket | EPDM, SBR/NBR also available |
| bolt nut | Steel 8.8 zinced/Dacro |
Our Factory
 
HangZhou Fluido Import and Export Co.,Ltd. is a professional flange, pipe fittings,valves and ductile iron pipe fitting manufacturer and exporter for water treatment, construction, petrochemical and oilfield industry. We deliver exceptional value by providing customers with the most important elements : Premium Quality, Reasonable Price and Impeccable Services.
Our products adhere to GB, JIS, DIN, DIN, EN, API, ANSI/ASME specifications for material content, pressure ratings and quality assurance, ensuring that our customers receive consistent quality and reliability every time. Additionally, we are able to modify existing products or manufacture new designs to meet specific requirements. 
We have been known as a company who always keeps our promise of quality products, reasonable pricing, and prompt delivery. By providing a broad range of high quality products at competitive prices, We see ourselves not just as a supplier for our clients, but as their partner in helping them achieved their own goals and objectives.
 
Package as customized 
 
Certifications
Other Related Product
 
Our Services
1. Many years experience in manufacturing and exporting fittings
2. Experienced technical staff
3. Marking the customer's brand on the product surface directly
4. All fittings are approved by CE and ISO
5. Supply OEM service
6. Small orders accepted
7. Competitive prices, top quality, professional service and prompt delivery
8. Quality checking and controlling strictly
FAQ
 
Q:When can I get the quotation?
A:We usually quote within 12 hours after we get your inquiry.If you are very urgent to get the price,pls call us or tell us in your email so that we will regard your inquiry priority.
Q: Could I get samples?
A: Yes,we have materials in stock to help you to get the samples as soon as we can.
Q:Can you do the design for us?
A:We have a professional team having rich experience in manufacturing.We could supply customized size,grade of material,and the coating.We also could supply the package according to your request.
Q.How are orders packed and shipped ?
A: For custom order, we can design full-color custom packaging to match your brand, if requires. Most shipments include boxes packed inside an outer carton and placed on a wooden pallet.
Q:What abount the lead time for mass production?
A:Honestly,it depends on the order quantity and your specific requirements of products.
Q.What are your quality control procedures?
A: We adhere to strict quality control procedures that begin with product design and carry through to the end of the production process using state-of -the-art quality control equipment.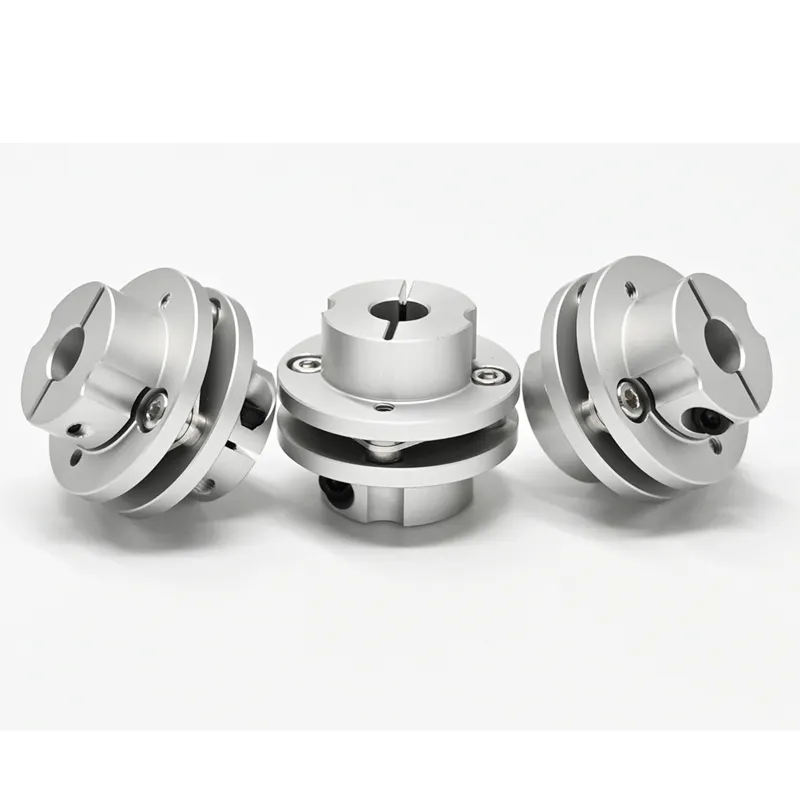 Flange Couplings in Corrosive or Harsh Environments
Flange couplings can be used in a wide range of environments, including corrosive or harsh conditions, depending on the material and coating used in their construction. The choice of material is a critical factor in determining the suitability of a flange coupling for such environments.
Materials:
Stainless steel flange couplings are commonly used in corrosive environments due to their high resistance to rust and corrosion. Stainless steel contains chromium, which forms a protective oxide layer on the surface, preventing the underlying metal from being exposed to corrosive elements.
In particularly aggressive or chemically harsh environments, super alloys or specialty materials like Hastelloy or Inconel may be used for flange couplings, providing even higher corrosion resistance and chemical stability.
Coatings:
In addition to material selection, certain coatings can further enhance the resistance of flange couplings to corrosive environments. For example, coatings like zinc plating or epoxy coatings can add an extra layer of protection against corrosion.
Sealing and Protection:
Flange couplings used in harsh environments may also incorporate specialized sealing elements to prevent the ingress of contaminants, moisture, or corrosive substances. Proper sealing can significantly extend the service life of the coupling and the connected equipment.
Regular Maintenance:
While flange couplings designed for harsh environments are built to withstand corrosive elements, regular maintenance is essential to ensure their optimal performance. Regular inspections, cleaning, and lubrication, as well as prompt replacement of any damaged components, are vital to maintaining the integrity and functionality of the coupling.
Application Considerations:
When using flange couplings in corrosive or harsh environments, it is essential to consider the specific requirements of the application. Factors such as the type and concentration of corrosive substances, temperature variations, and mechanical loads should be carefully assessed to select the most suitable flange coupling for the given environment.
Conclusion:
Flange couplings can be engineered to withstand corrosive and harsh environments by using appropriate materials, coatings, and sealing techniques. With proper selection, installation, and maintenance, flange couplings can provide reliable and durable performance in challenging industrial settings.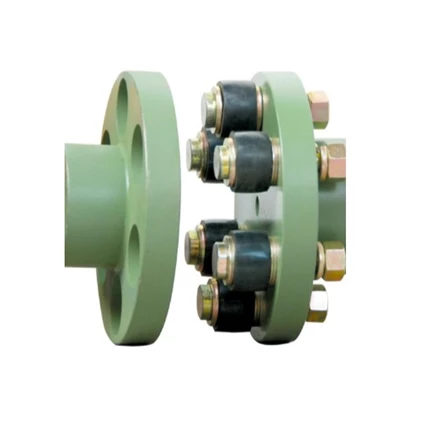 Key Features to Consider When Purchasing a Flange Coupling
When purchasing a flange coupling, it is essential to consider several key features to ensure it meets the specific requirements of your application. Here are the main factors to look for:
Type of Flange Coupling: There are various types of flange couplings, such as rigid, flexible, and fluid couplings. Choose the type that best suits your application's needs, considering factors like misalignment compensation, torsional stiffness, and vibration damping.
Size and Dimensions: Select the flange coupling with the appropriate size and dimensions to fit your shafts and equipment. Consider shaft diameter, coupling length, and any space limitations.
Material: Flange couplings can be made from various materials, including steel, aluminum, stainless steel, and elastomers. Choose a material that offers the required strength, corrosion resistance, and durability for your operating conditions.
Torsional Rating: Check the torsional rating of the flange coupling to ensure it can handle the torque requirements of your application without failure or deformation.
Misalignment Compensation: If your application experiences shaft misalignment, opt for a flexible flange coupling that can accommodate angular, parallel, and axial misalignment to prevent stress on connected equipment.
Backlash: For precision applications, select a flange coupling with minimal or no backlash to maintain accurate positioning and reduce the effects of mechanical play.
Operating Speed: Consider the operating speed range of the flange coupling to ensure it can handle the rotational speed requirements without issues like resonance or fatigue.
Environmental Compatibility: Evaluate the flange coupling's ability to withstand the environmental conditions of your application, such as temperature, humidity, and exposure to chemicals or corrosive substances.
Installation and Maintenance: Choose a flange coupling that is easy to install and maintain, as proper installation and periodic maintenance are crucial for optimal performance and longevity.
Cost and Value: Compare the cost of the flange coupling with its features and performance to ensure you are getting the best value for your investment.
By carefully considering these key features, you can select a flange coupling that not only meets the demands of your application but also ensures reliable and efficient power transmission while minimizing downtime and maintenance costs.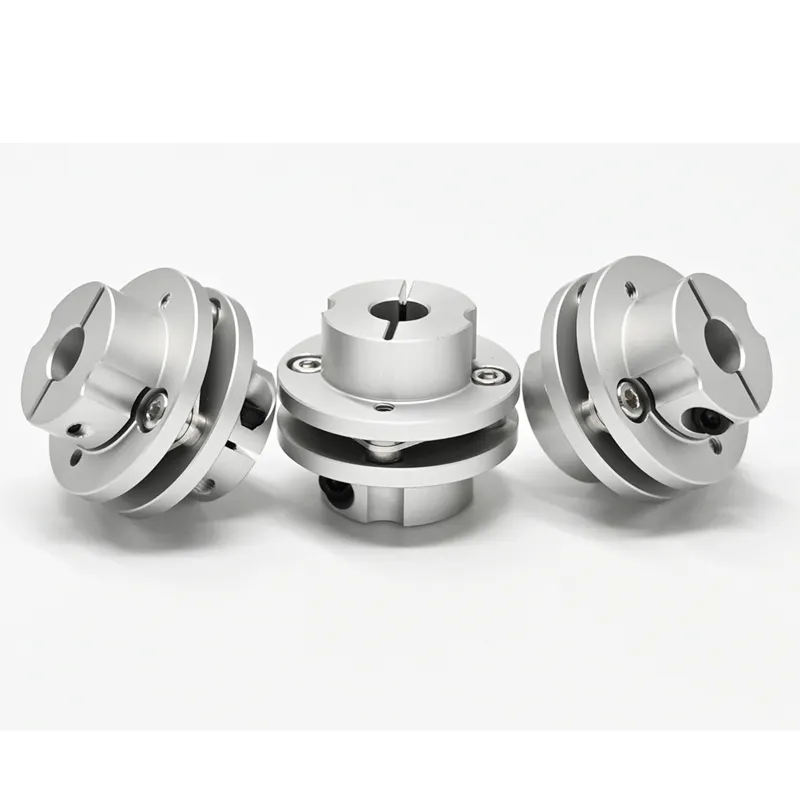 What are the Maintenance Requirements for Flange Couplings?
Flange couplings require regular maintenance to ensure optimal performance and longevity. Proper maintenance can help prevent unexpected failures and downtime in the machinery or equipment. Here are the key maintenance requirements for flange couplings:
1. Inspection: Regularly inspect the flange coupling for signs of wear, damage, or misalignment. Check for cracks, corrosion, or any deformations in the flange and bolt holes. Ensure that the coupling is properly aligned with the shafts.2. Lubrication: Lubricate the flange coupling as per the manufacturer's recommendations. Proper lubrication helps reduce friction and wear between the mating surfaces of the flanges, bolts, and nuts. Use the right type of lubricant that is compatible with the coupling material.3. Bolt Torque Check: Check the bolt torque regularly to ensure that the flange coupling is securely fastened. Loose bolts can lead to misalignment and coupling failure. Follow the recommended torque values provided by the manufacturer.4. Alignment: Maintain proper shaft alignment to prevent excessive forces on the flange coupling. Misalignment can cause uneven load distribution and accelerated wear on the coupling components.5. Environmental Protection: If the flange coupling is exposed to harsh or corrosive environments, take necessary measures to protect it. Consider using protective coatings or seals to prevent corrosion and damage.6. Regular Servicing: Schedule regular servicing of the machinery or equipment, including the flange coupling. This allows for a thorough inspection and timely replacement of worn-out or damaged components.7. Replacement of Worn Parts: When signs of wear or damage are detected during inspections, replace the worn or damaged parts promptly. Delaying the replacement can lead to further damage and compromise the performance of the coupling.8. Follow Manufacturer's Guidelines: Always follow the maintenance guidelines provided by the flange coupling manufacturer. They may have specific recommendations based on the design and material of the coupling. Proper maintenance and regular checks can extend the life of the flange coupling and contribute to the overall reliability and efficiency of the connected machinery. It is essential to create a maintenance schedule and adhere to it diligently to ensure the smooth operation of the flange coupling and the entire mechanical system.



editor by CX 2023-11-09