Product Description
Ductile Iron Compact Universal Flexible Flange Adaptor EN 14525 ISO 2531 EN 545 EN598 For Water Or Sewerage Pipeline Projects
Description
SYI can supply Compact Universal Flanged Adaptors with the most reasonable design in the market, according to EN 14525, ISO2531,EN545, EN598, from DN40 to DN600. Universal flanged adaptors are suitable for jointing plain-ended pipes with same or different materials and same or different outside diameters within the pipe O.D. ranges
Name

Compact Universal Flexible Flange Adaptor

Material

Body:Ductile iron grade 500-7/ 450-12 in accordance with ISO 1083 or 70-50-05/65-45-12 with ASTM A536

Gland: Ductile Iron grade 500-7/450-10 in accordance with ISO 1083 or 70-50-05/65-45-12 with ASTM A536
Gasket: Rubber E.P.D.M./SBR/NBR in accordance with EN 681.1
D-BOLTS AND NUTS: Carbon Steel Grade 8.8 with dacromet coating

Flange

PN10, PN16 or PN25 drilling in accordance with ISO 7005-2/EN 1092-2.

Working Pressure

16 Bar or 250 PSI

Fluid Temperature

0°C-50°C, excluding frost.

Allowed Angular Deflection

3°

Joint Gap

19mm

Coating

External Coatings: Liquid epoxy resin painting; Epoxy applied by FBE; According to customers' requirements
Internal Coatings: Liquid epoxy resin painting; Epoxy applied by FBE; According to customers' requirements

Reference Rules

Designed and tested in accordance with EN14525, ANSI/AWWA C219 and EN545
Universal Flanged Adaptors, designed by experienced engineers in CHINAMFG in 2571 and applied the patent,
with wide range tolerance on O.D. (up to 24mm).
 
Universal Flanged Adaptors are suitable for jointing plain-ended pipes with same or different materials and same or different outside diameters within the pipe O.D. ranges. It can be connected with a variety of pipes, as long as the OD of the pipe connected is within the range, especially the DI, CI and PVC pipes, which are considered during the designing.For example, If the connector range is 108-128, then you can connect all pipes within the outer diameter of the pipe, iron pipe, PVC, PE, steel pipe, cement pipe, etc.
The circumferential ribbed, specially profiled gaskets in the high quality material, provide for smooth installation by minimizing contact friction and restrict to pull out.
The gasket also provide a leak tight seal across the O.D. range per nominal size and still allow for thermal expansion and contraction of the pipe (up to 5mm per gasket), facilitated through gasket deformation.
Wide flange sealing surface.
D Bolts to avoid turning during tightening the bolts.
SYI FA with the further more reasonable sizes and ranges, can allow the main pipe sizes in the most reasonable location, and the gasket can be at the perfect situation after assembled, which reduced the risk of leakage when the pipe OD at the minimum range and reduced the workload of tightening the bolts hardly.
Accessories: including gland, gasket, bolt, etc.
Features: 1 ends are connected to the pipe socket, the other is connected with a flange, which can be connected to different materials in the range at the same time.
Package
Packing: Different package CHINAMFG your request,like wood cases&pallets,ply-wood crates&pallets,steel crates&pallets and etc.
Quality Control
Company Profile
SYI has continually invested in better technology and production facilities. More than 4,000 patterns
are ready. We are capable to finish all the production processes from moulding, shot-blasting, machining, coating to packaging. We have over 100,000 m2 foundry land including:
-10,000 m2 of the pattern, sand mixing, polishing, machining, hydraulic pressure, coating, packaging workshops;
-4,000 m2 of 3 green sand moulding workshops and 1 resin sand moulding workshops;
-3,000 m2 of automatic moulding machine line and epoxy coating line
-professional laboratory
-machining shop
-and our own tooling shop
Strict process and operating regulations together with perfect quality assurance system making every production step under control. All the products are subject to tests and inspections including composition analysis, metallographic examination, dimension & surface finish inspection, ring test, tensile test, hardness test, hydrostatic test, CHINAMFG and coating test to be sure that the products meet the requirements of the standards.
Since 2009, CHINAMFG Pipeline has developed from a pipes & fittings seller to a professional project solution provider, including the 1 stop service and solution from pipes, fittings, couplings & flanged adaptors, valves, fire hydrants, to water CHINAMFG and accessories.
SYI products have served 111 countries CHINAMFG up to now!
Most of these customers cooperated with CHINAMFG for more than 20 years!
We value long term cooperation relationship mostly!

Welcome to send us an inquiry for more details and price!!!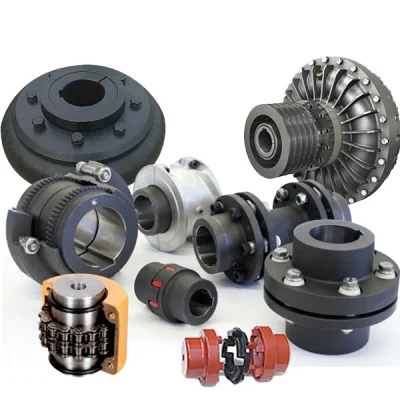 Impact of Flange Coupling on the Overall Reliability of Connected Equipment
A flange coupling plays a crucial role in ensuring the overall reliability and performance of connected equipment in a mechanical system. Its impact can be summarized as follows:
1. Power Transmission Efficiency: Flange couplings provide a secure and rigid connection between shafts, enabling efficient power transmission from one component to another. By minimizing energy losses through slippage or vibration, flange couplings help maintain the overall efficiency of the system.
2. Reducing Wear and Tear: Flange couplings accommodate misalignment and slight axial movement, reducing stress on connected equipment. By absorbing shocks and vibrations, they protect the components from excessive wear and fatigue, increasing their lifespan.
3. Controlling Vibration and Noise: A properly selected and installed flange coupling helps dampen vibrations and reduces noise levels in the system. This is particularly important in precision machinery, where vibrations can affect the accuracy and performance of the equipment.
4. Handling Misalignment: Flange couplings can compensate for angular, parallel, and axial misalignment between shafts. This capability ensures smooth operation and prevents excessive forces that could lead to premature failure of equipment components.
5. Improving System Flexibility: Flange couplings offer flexibility in design and installation. They allow for quick and easy disconnection and reconnection of equipment for maintenance or repairs, minimizing downtime and increasing the system's overall availability.
6. Protection Against Overloads: In high-torque applications, flange couplings provide a safeguard against overloads by slipping or disengaging when the torque exceeds the coupling's capacity. This helps prevent damage to the equipment and ensures the safety of the system and operators.
7. Corrosion Resistance: Depending on the material selected, flange couplings can offer excellent corrosion resistance, making them suitable for use in harsh environments or corrosive conditions. This protects the connected equipment from premature deterioration.
8. Maintenance and Downtime Reduction: The reliability of flange couplings leads to reduced maintenance needs and less frequent downtime. A well-maintained coupling can significantly extend the life of connected equipment and reduce the frequency of replacements or repairs.
9. Enhancing System Safety: Flange couplings provide a secure connection that ensures the safe operation of rotating machinery. They minimize the risk of unexpected equipment failure or disconnection, promoting the safety of operators and surrounding personnel.
10. Adaptability to Different Industries: Flange couplings are widely used across various industries, from manufacturing and power generation to mining and aerospace. Their versatility and reliability make them suitable for a wide range of applications, contributing to the overall success and efficiency of these industries.
In conclusion, the proper selection and use of flange couplings significantly impact the overall reliability and performance of connected equipment. Their ability to transmit power efficiently, handle misalignment, and protect against wear and overloads ensures smooth and safe operation, reducing maintenance costs, and increasing the lifespan of machinery.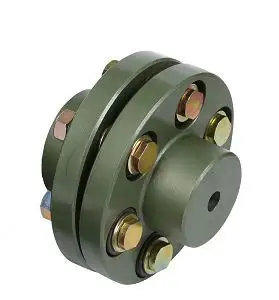 Common Installation Mistakes to Avoid When Using Flange Couplings
Proper installation is crucial for the efficient and reliable operation of flange couplings. Avoiding common installation mistakes can help ensure the longevity and optimal performance of the coupling. Here are some common installation mistakes to avoid:
1. Improper Alignment: One of the most critical aspects of flange coupling installation is ensuring proper shaft alignment. Misalignment can lead to increased wear, vibrations, and decreased power transmission efficiency. Always use precision alignment tools and techniques to achieve accurate alignment.
2. Over-Tightening: Over-tightening the coupling's bolts can cause excessive stresses on the coupling and connected equipment. It may lead to premature failure or deformation of the coupling. Follow the manufacturer's recommended torque values for tightening the bolts.
3. Under-Tightening: On the other hand, under-tightening the bolts may result in a loose connection, leading to misalignment and potential damage to the coupling during operation. Make sure to achieve the proper torque during installation.
4. Lack of Lubrication: Insufficient or improper lubrication of the coupling's components can result in increased friction and wear. Follow the manufacturer's guidelines for lubrication, and use the recommended lubricant to ensure smooth operation.
5. Contamination: Avoid introducing dirt, debris, or foreign particles into the coupling during installation. Contaminants can lead to wear and damage over time, reducing the coupling's performance.
6. Incorrect Coupling Selection: Choosing the wrong type or size of flange coupling for the application can lead to performance issues. Consider factors like torque, speed, load, and operating environment when selecting the coupling.
7. Lack of Inspection: After installation, regularly inspect the flange coupling and its components for signs of wear, damage, or misalignment. Early detection of issues allows for timely maintenance and prevents potential system failures.
8. Ignoring Manufacturer Guidelines: Always follow the manufacturer's installation instructions and guidelines. Each flange coupling may have specific requirements and recommendations that must be adhered to for proper functioning.
9. Incorrect Shaft Fit: Ensure that the coupling properly fits the shafts' dimensions. A loose fit can cause slippage, while a tight fit can lead to stress concentration and premature failure.
10. Inadequate Inspection of Components: Before installation, inspect all coupling components, including flanges, bolts, and keyways, for any defects or damage. Replace any damaged parts before installation.
By avoiding these common installation mistakes, you can maximize the performance and lifespan of flange couplings in your mechanical systems.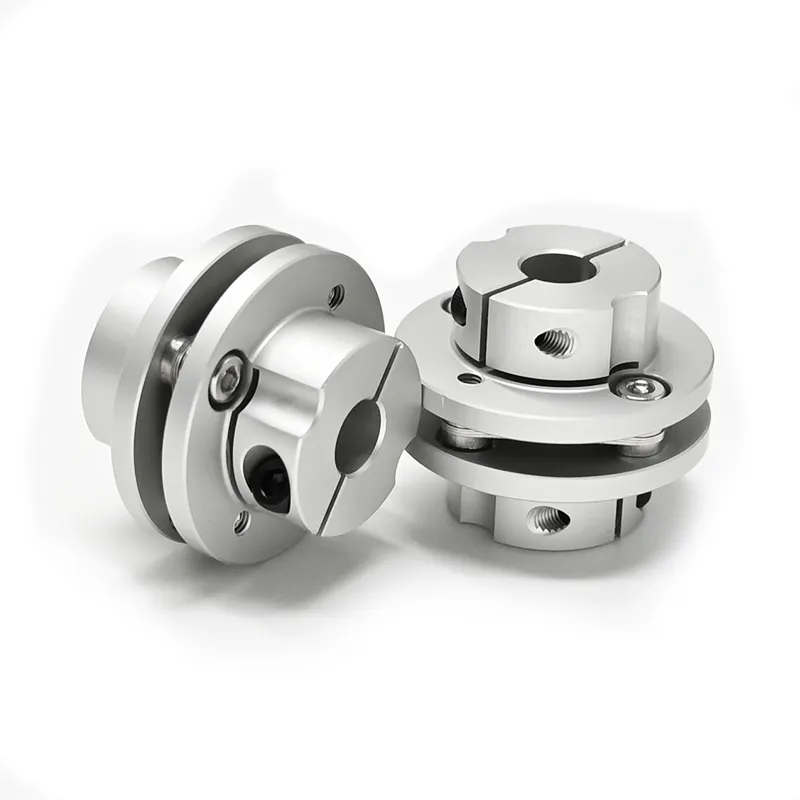 How Do Flange Couplings Compare to Other Types of Couplings in Terms of Performance?
Flange couplings offer several advantages and disadvantages compared to other types of couplings, and their performance depends on the specific requirements of the application. Here's a comparison of flange couplings with other common coupling types:
1. Flexible Couplings:– Misalignment Handling: Flexible couplings, such as elastomeric or jaw couplings, excel in handling shaft misalignment, both angular and axial. Flange couplings have limited misalignment accommodation compared to flexible couplings.- Vibration Damping: Flexible couplings can absorb and dampen vibrations, reducing the impact on connected equipment. Flange couplings, being rigid, provide less vibration dampening.- Load Capacity: Flange couplings can handle higher torque and loads due to their rigid design, making them suitable for heavy-duty applications. Flexible couplings have a lower torque and load capacity but offer other benefits.2. Gear Couplings:– Misalignment Handling: Gear couplings are capable of handling higher levels of misalignment, especially angular misalignment.- Load Capacity: Gear couplings are robust and can transmit high torque and handle heavy loads similar to flange couplings.- Complexity: Gear couplings have a more intricate design compared to flange couplings, which may result in higher manufacturing costs.3. Disc Couplings:– Misalignment Handling: Disc couplings can accommodate moderate misalignment, but they are not as effective as flexible couplings in this aspect.- Torsional Stiffness: Disc couplings offer high torsional stiffness, making them suitable for precise motion control applications.- Temperature Resistance: Disc couplings can withstand higher operating temperatures compared to some other coupling types.4. Fluid Couplings:– Slip Capability: Fluid couplings provide slip between input and output, allowing for smoother starts and reduced shock loads during acceleration.- Efficiency: Fluid couplings may introduce power losses due to fluid shear, resulting in lower efficiency compared to some other coupling types.In summary, flange couplings are ideal for applications requiring high torque transmission and rigid shaft connections. They are commonly used in industrial machinery, pumps, and compressors. However, for applications with misalignment issues, vibration concerns, or the need for torsional flexibility, other coupling types like flexible couplings or gear couplings might be more suitable. The choice of coupling depends on factors such as the specific application, misalignment, load requirements, and the desired level of vibration isolation or damping needed in the system.



editor by CX 2023-11-10