Product Description
Coupling,
1. The couplings offer a range of hub and element selection to meet different demands.
2. They can absorb shock and cater for incidental misalignment and damp out small amplitude vibrations.
3. NBR, Urethane, Hytrel elements.
4. Customized requirement is available.
Main Products:
1. Timing Belt Pulley (Synchronous Pulley), Timing Bar, Clamping Plate; 
2. Forging, Casting, Stampling Part; 
3. V Belt Pulley and Taper Lock Bush; Sprocket, Idler and Plate Wheel;Spur Gear, Bevel Gear, Rack;  
4. Shaft Locking Device: could be alternative for Ringfeder, Sati, Chiaravalli, Tollok, etc.; 
5. Shaft Coupling: including Miniature couplings, Curved tooth coupling, Chain coupling, HRC coupling, 
    Normex coupling, Type coupling, GE Coupling, torque limiter, Universal Joint;  6. Shaft Collars: including Setscrew Type, Single Split and Double Splits; 
7. Gear & Rack: Spur gear/rack, bevel gear, helical gear/rack.
8. Other customized Machining Parts according to drawings (OEM) Forging, Casting, Stamping Parts.
PACKING
Packaging
                      
    Packing  

 

We use standard export wooden case, carton and pallet, but we can also pack it as per your special requirements.
OUR COMPANY
 
ZheJiang Mighty Machinery Co., Ltd. specializes in offering best service and the most competitive price for our customer.
After over 10 years' hard work, MIGHTY's business has grown rapidly and become an important partner for oversea clients in the industrial field and become a holding company for 3 manufacturing factories.
MIGHTY's products have obtained reputation of domestic and oversea customers with taking advantage of technology, management, quality and very competitive price.
Your satisfaction is the biggest motivation for our work, choose us to get high quality products and best service.

OUR FACTORY
FAQ
Q: Are you trading company or manufacturer ?
A: We are factory.
Q: How long is your delivery time?
A: Generally it is 5-10 days if the goods are in stock. or it is 15-20 days if the goods are not in stock, it is according to quantity.
Q: Do you provide samples ? is it free or extra ?
A: Yes, we could offer the sample for free charge but do not pay the cost of freight.
Q: What is your terms of payment ?
A: Payment=1000USD, 30% T/T in advance ,balance before shippment.
We warmly welcome friends from domestic and abroad come to us for business negotiation and cooperation for mutual benefit.To supply customers excellent quality products with good price and punctual delivery time is our responsibility.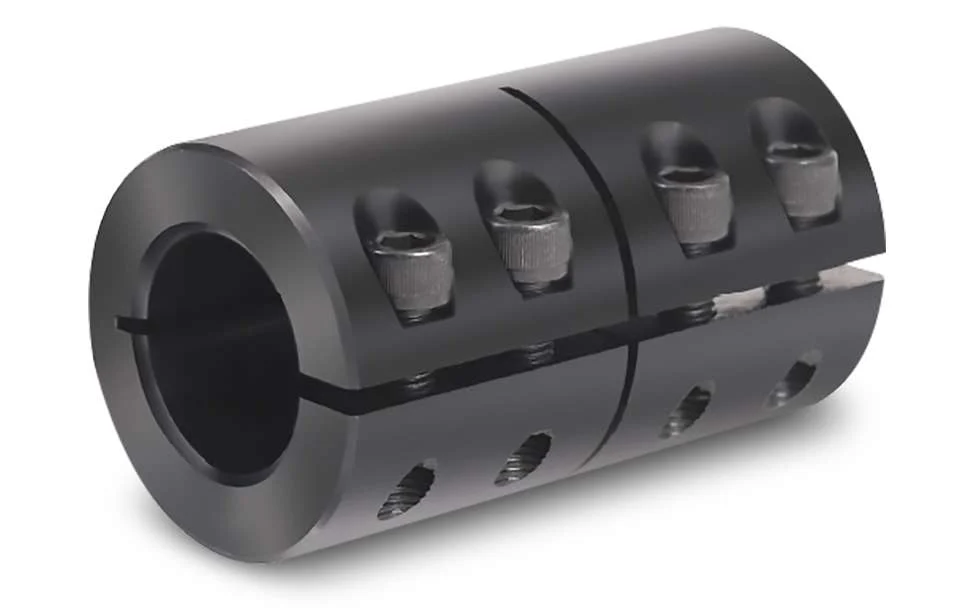 Can Rigid Couplings Handle Misalignment Between Shafts?
Rigid couplings are not designed to handle misalignment between shafts. Unlike flexible couplings that can accommodate slight misalignment through their bending or elastic properties, rigid couplings are intended to provide a fixed and immovable connection between two shafts. As a result, any misalignment between the shafts can lead to increased stress and uneven loading on connected components.
It is essential to ensure precise alignment when using rigid couplings to avoid premature wear and failure of the system. The shafts must be perfectly aligned in both the axial and angular directions before installing the rigid coupling. Proper alignment helps distribute the load evenly and reduces stress concentration on specific areas, such as bearings and keyways.
If a system requires some level of misalignment compensation due to factors like thermal expansion or slight shaft deflection, a flexible coupling should be considered instead. Flexible couplings can tolerate small degrees of angular and axial misalignment while still transmitting torque efficiently and protecting the connected equipment from excessive stress and wear.
In summary, rigid couplings are best suited for applications where precise shaft alignment can be achieved and maintained, while flexible couplings are more appropriate for systems with potential misalignment or other dynamic factors that require some degree of flexibility.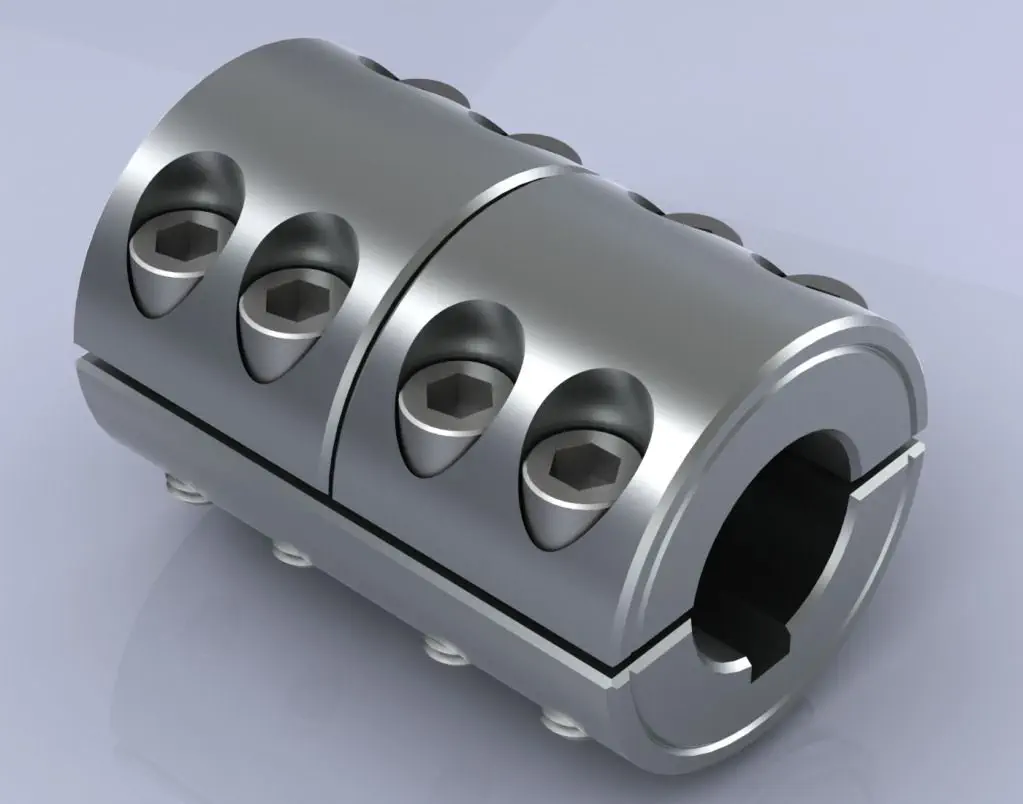 How Does a Rigid Coupling Handle Angular, Parallel, and Axial Misalignment?
Rigid couplings are designed to provide a fixed and rigid connection between two shafts. As such, they do not have any built-in flexibility to accommodate misalignment. Therefore, when using a rigid coupling, it is essential to ensure proper shaft alignment to avoid excessive forces and premature wear on connected equipment.
Angular Misalignment: Angular misalignment occurs when the axes of the two shafts are not collinear and form an angle with each other. Rigid couplings cannot compensate for angular misalignment, and any angular misalignment should be minimized during installation. Precision alignment techniques, such as laser alignment tools, are often used to achieve accurate angular alignment.
Parallel Misalignment: Parallel misalignment, also known as offset misalignment, happens when the axes of the two shafts are parallel but have a lateral displacement from each other. Rigid couplings cannot accommodate parallel misalignment. Therefore, precise alignment is crucial to prevent binding and excessive forces on the shafts and bearings.
Axial Misalignment: Axial misalignment occurs when the two shafts have an axial (longitudinal) displacement from each other. Rigid couplings cannot address axial misalignment. To prevent thrust loads and additional stresses on bearings, it is essential to align the shafts axially during installation.
In summary, rigid couplings are unforgiving to misalignment and require precise alignment during installation. Any misalignment in a rigid coupling can lead to increased wear, premature failure of components, and reduced overall system efficiency. Therefore, it is crucial to use appropriate alignment techniques and tools to ensure optimal performance and longevity of the connected equipment.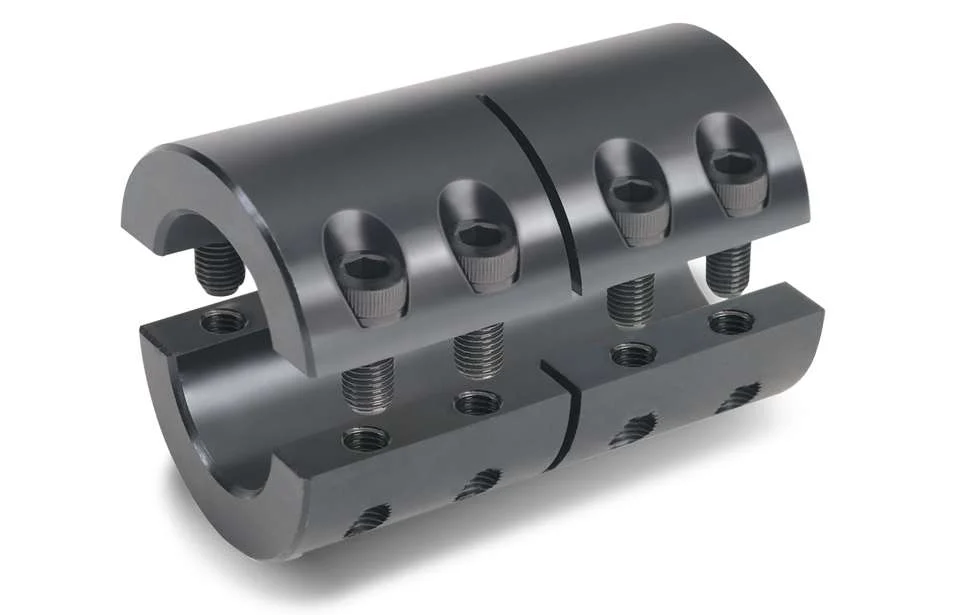 Advantages of Using Rigid Couplings in Mechanical Systems:
Rigid couplings offer several advantages when used in mechanical systems. These advantages make them a preferred choice in certain applications where precise alignment and high torque transmission are essential. Here are the key advantages of using rigid couplings:
1. High Torque Transmission: Rigid couplings are designed to handle high torque and power transmission without any loss due to flexibility. They provide a direct and solid connection between shafts, allowing for efficient transfer of rotational motion.
2. Precise Alignment: Rigid couplings maintain precise alignment between connected shafts. When installed correctly, they ensure that the two shafts are perfectly aligned, which is crucial for applications where accurate positioning and synchronization are required.
3. Synchronous Rotation: The rigid connection provided by these couplings enables synchronous rotation of the connected shafts. This is particularly important in applications where components must move in precise coordination with each other.
4. Simple Design: Rigid couplings have a straightforward design with minimal moving parts. This simplicity makes them easy to install and maintain, reducing the chances of mechanical failure.
5. Cost-Effective: Compared to some other coupling types, rigid couplings are generally more cost-effective. Their simple design and robust construction contribute to their affordability.
6. High Strength and Durability: Rigid couplings are typically made from strong and durable materials such as steel, stainless steel, or aluminum. These materials can withstand heavy loads and provide long-lasting performance in demanding applications.
Rigid couplings are commonly used in various industries and applications, including high-precision machinery, robotics, automation systems, precision motion control, and machine tools. They are especially beneficial in scenarios where misalignment needs to be minimized or avoided altogether.
It's important to note that while rigid couplings offer these advantages, they are not suitable for applications where shaft misalignment or shock absorption is required. In such cases, flexible couplings or other specialized coupling types may be more appropriate.



editor by CX 2023-09-29
Product Description
Description:
| | |
| --- | --- |
| Material | Steel |
| Finish | Electro-galvanized |
| Application | Set screw type couplings are used to join lengths of steel emt conduit for concrete tight or dry location applications,concrete tight when taped 2"-4" double set screw |
Application:
Our company:
Lonwow Industry Co., Ltd. is a leading manufacturer of electrical metal conduits and fittings in ZheJiang Province, China. 
This factory is focused on Electrical Metallic conduits, fittings, C channels, and power bridge systems since 2016. Our main products are EMT conduit, IMC conduit, RSC conduit, aluminum conduit, stainless steel conduit, junction boxes, flexible conduit, C channel and related accessories. We have UL certificates for our products of EMT conduit, IMC conduit and junction boxes. 
Our products widely exporting to many countries, such as the USA, Canada, Italy, Middle East, South Asian, etc with our good quality and reputation. Warmly welcome all customers and friends to contact and cooperate with us. Thank you for your interest in our products and service. 
Production and packaging:
Our service:
1. 24H at your service.
2. DIY, logo printing, carton designs are also accepted.
3. Free samples are ready for your reference.
4. Flexible terms of payment (T/T, L/C, DP and so on are all accepted).
| | |
| --- | --- |
| Connection: | Set Screw |
| Structure: | Universal |
| Flexible or Rigid: | Rigid |
| Material: | Carbon Steel |
| Standard: | Standard |
| Finish: | Electro-Galvanized |
Customization:

Available

|

Customized Request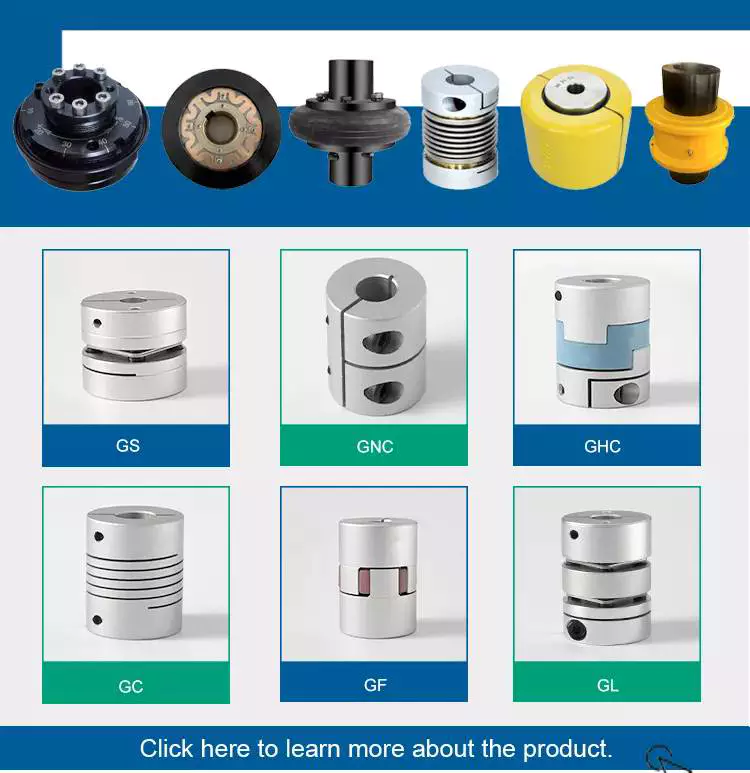 Types of Couplings
A coupling is a device that connects two shafts and transmits power from one to the other. Its main purpose is to join two pieces of rotating equipment. It also allows for some degree of misalignment or end movement. Here are a few examples of coupling types: Beam coupling, Flexible coupling, Magnetic coupling, and Shaft coupling.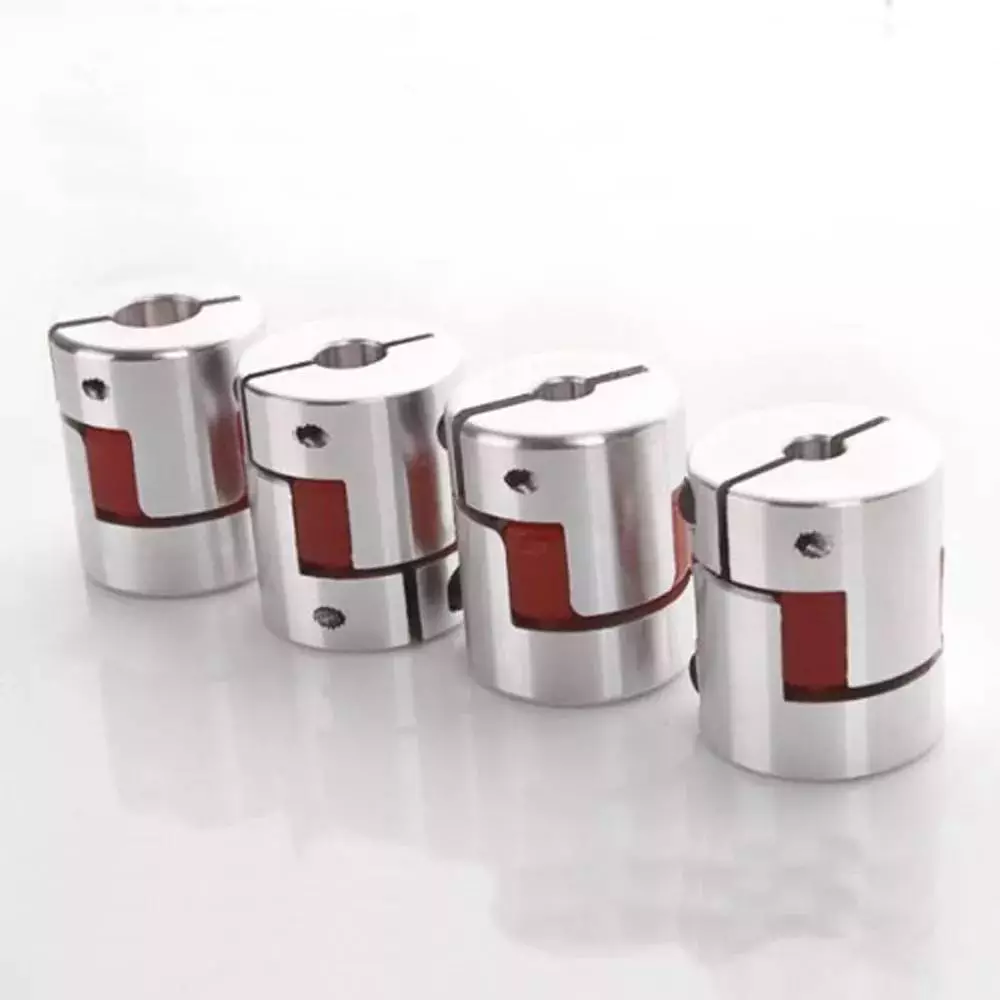 Beam coupling
Beam couplings are used to couple motors and other devices. They are available in several types, including flexible, slit, and rigid beam couplings. Each has unique properties and characteristics. These couplings are best for applications requiring a high level of precision and long life. They are also a practical solution for the connection of stepping and servo motors with screw rods.
Beam couplings are usually made of stainless steel or aluminum alloy, and feature spiral and parallel cut designs. Multiple cuts allow the coupling to accommodate multiple beams and improve angular and parallel misalignment tolerances. Additionally, beam couplings are comparatively cheaper than other types of rotary joints, and they require minimal maintenance.
The materials of a beam coupling should be considered early in the specification process. They are typically made of aluminum or stainless steel, but they can also be manufactured from Delrin, titanium, and other engineering grade materials. Beam couplings are often available in multiple sizes to fit specific shaft diameters.
Beam couplings are a key component of motion control systems. They provide excellent characteristics when used properly, and they are a popular choice for many applications. A thorough understanding of each type of coupling will help to prevent coupling failure and enhance system performance. Therefore, it is important to choose the right coupling for your application.
Various types of beam couplings have unique advantages and disadvantages. The FCR/FSR design has two sets of three beams. It is available in both metric and inch shaft sizes. The FCR/FSR couplings are ideal for light-duty power transmission applications. A metric shaft is more suitable for these applications, while an inch shaft is preferred for heavier duty applications.
Two types of beam couplings are available from Ruland. The Ruland Flexible beam coupling has a multi-helical cut design that offers a greater flexibility than commodity beam couplings. This design allows for higher torque capabilities while minimizing wind-up. In addition, it is also more durable than its commodity counterparts.
Flexible coupling
A flexible coupling is a versatile mechanical connection that allows for the easy coupling of two moving parts. The design of these couplings allows for a variety of stiffness levels and can address a variety of problems, such as torsional vibrations or critical speed. However, there are a number of tradeoffs associated with flexible couplings.
One of the biggest issues is the installation of the coupling, which requires stretching. This problem can be exacerbated by cold temperatures. In such a case, it is vital to install the coupling properly. Using a gear clamp is one of the most important steps in a successful installation. A gear clamp will keep the coupling in place and prevent it from leaking.
Another common type of flexible coupling is the gear coupling. These couplings are composed of two hubs with crowned external gear teeth that mesh with two internally splined flanged sleeves. The massive size of the teeth makes them resemble gears. Gear couplings offer good torque characteristics but require periodic lubrication. These couplings can also be expensive and have a limited number of applications.
Another type of flexible coupling is the SDP/SI helical coupling. These couplings can accommodate axial motion, angular misalignment, and parallel offset. This design incorporates a spiral pattern that makes them flexible. These couplings are available in stainless steel and aluminum.
A flexible coupling has a wide range of applications. Generally, it is used to connect two rotating pieces of equipment. Depending on its design, it can be used to join two pieces of machinery that move in different directions. This type of coupling is a type of elastomeric coupling, which has elastic properties.
There are many types of flexible couplings available for different types of applications. The purpose of a flexible coupling is to transmit rotational power from one shaft to another. It is also useful for transmitting torque. However, it is important to note that not all flexible couplings are created equally. Make sure to use a reputable brand for your coupling needs. It will ensure a reliable connection.
The simplest and most commonly used type of flexible coupling is the grid coupling. This type of coupling uses two hubs with slotted surfaces. The steel grid is allowed to slide along these slots, which gives it the ability to flex. The only limitation of this type of coupling is that it can only tolerate a 1/3 degree misalignment. It can transmit torques up to 3,656 Nm.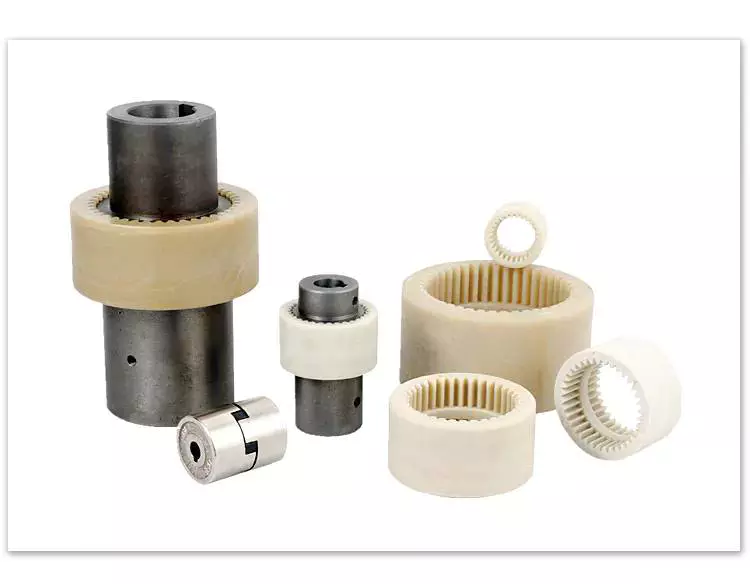 Magnetic coupling
Magnetic coupling is a technique used to transfer torque from one shaft to another using a magnetic field. It is the most common type of coupling used in machinery. It is highly effective when transferring torque from a rotating motor to a rotating shaft. Magnetic couplings can handle high torques and high speeds.
Magnetic coupling is described by the energy difference between a high-spin state and a broken symmetry state, with the former being the energy of a true singlet state. In single-determinant theories, this energy difference is called the Kij. Usually, the broken-symmetry state is a state with two interacting local high-spin centers.
The magnetic coupling device is regarded as a qualitative leap in the reaction still industry. It has solved a number of problems that had plagued the industry, including flammability, explosiveness, and leakage. Magnetic couplings are a great solution for many applications. The chemical and pharmaceutical industries use them for various processes, including reaction stills.
Magnetic couplings are a good choice for harsh environments and for tight spaces. Their enclosed design keeps them fluid and dust-proof. They are also corrosion-resistant. In addition, magnetic couplings are more affordable than mechanical couplings, especially in areas where access is restricted. They are also popular for testing and temporary installations.
Another use for magnetic coupling is in touch screens. While touch screens use capacitive and resistive elements, magnetic coupling has found a cool new application in wireless charging. While the finger tracking on touch screens may seem like a boley job, the process is very sensitive. The devices that use wireless charging need to have very large coils that are locked into resonant magnetic coupling.
Magnetic couplings also help reduce hydraulic horsepower. They cushion starts and reduce alignment problems. They can also improve flow in oversized pumps. A magnetic coupling with an 8 percent air gap can reduce hydraulic HP by approximately 27 percent. In addition, they can be used in aggressive environments. They also help reduce repair costs.
Magnetic couplings are a great choice for pumps and propeller systems because they have the added advantage of being watertight and preventing shaft failure. These systems also have the benefit of not requiring rotating seals.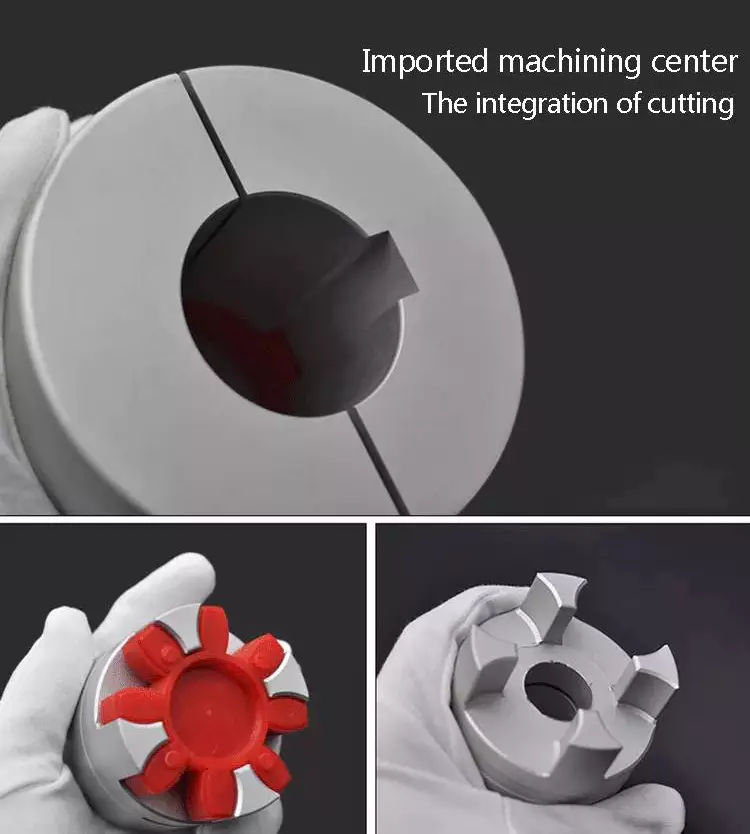 Shaft coupling
A shaft coupling joins two shafts and transmits rotational motion. Generally, shaft couplings allow for some degree of misalignment, but there are also torque limiters. Selecting the right coupling can save you time and money and prevent equipment downtime. Here are the main features to consider when purchasing a coupling for your application.
Shaft couplings should be easy to install and disassemble, transmit full power to the mated shaft, and reduce shock loads. A shaft coupling that does not have projecting parts should be used for machines that move or rotate at high speeds. Some types of shaft couplings are flexible while others are rigid.
Shaft couplings can be used in a variety of applications, including piping systems. They can be used to connect shafts that are misaligned and help maintain alignment. They can also be used for vibration dampening. Shaft couplings also allow shafts to be disconnected when necessary.
Shaft couplings can accommodate a certain amount of backlash, but this backlash must be well within the tolerance set by the system. Extremely high backlash can break the coupling and cause excessive wear and stress. In addition, excessive backlash can lead to erratic alignment readings. To avoid these issues, operators must reduce backlash to less than 2deg.
Shaft couplings are often referred to by different names. Some are referred to as "sliced" couplings while others are known as "slit" couplings. Both types offer high torque and torsional stiffness. These couplings are typically made from metals with various alloys, such as acetal, stainless steel, or titanium.
CZPT Pulley produces shaft couplings for a variety of applications. These products are used in high-power transmission systems. They have several advantages over friction couplings. In addition to minimizing wear, they don't require lubrication. They are also capable of transmitting high torque and high speeds.
Another type of shaft coupling is the universal coupling. It is used to transmit power to multiple machines with different spindles. Its keyed receiving side and flanges allow it to transmit power from one machine to another.




editor by CX 2023-06-05
Item Description
EMT couplings set screw variety
Product Description

| | |
| --- | --- |
| Merchandise Title | EMT couplings |
| Material | Steel |
| Brand name | TUNZEL |
| Software | To joint 2 ends of EMT pipes |
| Area Remedy | Sizzling dip ganvanized |
| Trade Dimension | 1/2″-4″ |
| Technics | Forged,Casting |
| Connection | Set Screw Kind |
Thorough Photos
Packing&Shipping and delivery
Normal carton+plastic bag
15-20 times right after deposit
Specification
| | |
| --- | --- |
| CAT# | Measurement |
| SSEP-50S | one/2″ |
| SSEP-75S | 3/4″ |
| SSEP-100S | 1″ |
| SSEP-125S | one-1/4″ |
| SSEP-150S | one-1/2″ |
| SSEP-200S | two" |
| SSEP-250S | two-1/2″ |
| SSEP-300S | 3″ |
| SSEP-400S | 4″ |
FAQ
Q1:When can I get the quotation?
A1:Within 24 several hours.
Q2:Which port do you refer?
A2:ZheJiang port or HangZhou port.
Q3:What's your Minimum Get Quantity(MOQ)of your merchandise?
A3:Typically,MOQ is 1×20′ container.Others can make contact with us straight.
This fall:How about the direct time?
A4:Normally twenty days after deposit in our account.
If you have any concerns,make sure you feel totally free to make contact with us!!
US $0.2-5




/ Piece




|

1,000 Pieces



(Min. Order)

###
| | |
| --- | --- |
| Transport Package: | Standard Carton |
| Specification: | 1/2"-4" |
| Trademark: | TUNZEL |
| Origin: | Zhejiang, China |
###
###
| | |
| --- | --- |
| Product Name | EMT couplings |
| Material | Steel |
| Brand | TUNZEL |
| Application | To joint two ends of EMT pipes |
| Surface Treatment | Hot dip ganvanized |
| Trade Size | 1/2"-4" |
| Technics | Forged,Casting |
| Connection | Set Screw Type |
###
###
| | |
| --- | --- |
| CAT# | SIZE |
| SSEP-50S | 1/2" |
| SSEP-75S | 3/4" |
| SSEP-100S | 1" |
| SSEP-125S | 1-1/4" |
| SSEP-150S | 1-1/2" |
| SSEP-200S | 2" |
| SSEP-250S | 2-1/2" |
| SSEP-300S | 3" |
| SSEP-400S | 4" |
US $0.2-5




/ Piece




|

1,000 Pieces



(Min. Order)

###
| | |
| --- | --- |
| Transport Package: | Standard Carton |
| Specification: | 1/2"-4" |
| Trademark: | TUNZEL |
| Origin: | Zhejiang, China |
###
###
| | |
| --- | --- |
| Product Name | EMT couplings |
| Material | Steel |
| Brand | TUNZEL |
| Application | To joint two ends of EMT pipes |
| Surface Treatment | Hot dip ganvanized |
| Trade Size | 1/2"-4" |
| Technics | Forged,Casting |
| Connection | Set Screw Type |
###
###
| | |
| --- | --- |
| CAT# | SIZE |
| SSEP-50S | 1/2" |
| SSEP-75S | 3/4" |
| SSEP-100S | 1" |
| SSEP-125S | 1-1/4" |
| SSEP-150S | 1-1/2" |
| SSEP-200S | 2" |
| SSEP-250S | 2-1/2" |
| SSEP-300S | 3" |
| SSEP-400S | 4" |
Functions and Modifications of Couplings
A coupling is a mechanical device that connects two shafts and transmits power. Its main purpose is to join two rotating pieces of equipment together, and it can also be used to allow some end movement or misalignment. There are many different types of couplings, each serving a specific purpose.
Functions
Functions of coupling are useful tools to study the dynamical interaction of systems. These functions have a wide range of applications, ranging from electrochemical processes to climate processes. The research being conducted on these functions is highly interdisciplinary, and experts from different fields are contributing to this issue. As such, this issue will be of interest to scientists and engineers in many fields, including electrical engineering, physics, and mathematics.
To ensure the proper coupling of data, coupling software must perform many essential functions. These include time interpolation and timing, and data exchange between the appropriate nodes. It should also guarantee that the time step of each model is divisible by the data exchange interval. This will ensure that the data exchange occurs at the proper times.
In addition to transferring power, couplings are also used in machinery. In general, couplings are used to join two rotating pieces. However, they can also have other functions, including compensating for misalignment, dampening axial motion, and absorbing shock. These functions determine the coupling type required.
The coupling strength can also be varied. For example, the strength of the coupling can change from negative to positive. This can affect the mode splitting width. Additionally, coupling strength is affected by fabrication imperfections. The strength of coupling can be controlled with laser non-thermal oxidation and water micro-infiltration, but these methods have limitations and are not reversible. Thus, the precise control of coupling strength remains a major challenge.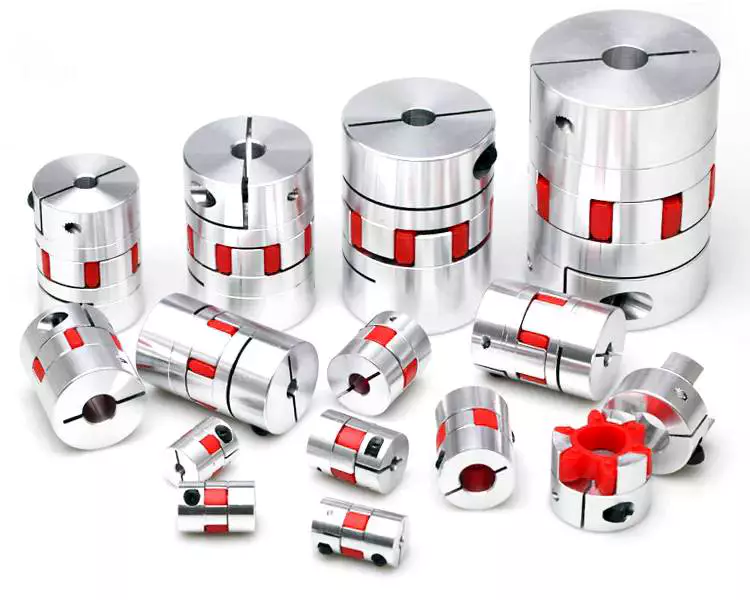 Applications
Couplings transmit power from a driver to the driven piece of equipment. The driver can be an electric motor, steam turbine, gearbox, fan, or pump. A coupling is often the weak link in a pump assembly, but replacing it is less expensive than replacing a sheared shaft.
Coupling functions have wide applications, including biomedical and electrical engineering. In this book, we review some of the most important developments and applications of coupling functions in these fields. We also discuss the future of the field and the implications of these discoveries. This is a comprehensive review of recent advances in coupling functions, and will help guide future research.
Adaptable couplings are another type of coupling. They are made up of a male and female spline in a polymeric material. They can be mounted using traditional keys, keyways, or taper bushings. For applications that require reversal, however, keyless couplings are preferable. Consider your process speed, maximum load capacity, and torque when choosing an adaptable coupling.
Coupling reactions are also used to make pharmaceutical products. These chemical reactions usually involve the joining of two chemical species. In most cases, a metal catalyst is used. The Ullmann reaction, for instance, is an important example of a hetero-coupling reaction. This reaction involves an organic halide with an organometallic compound. The result is a compound with the general formula R-M-R. Another important coupling reaction involves the Suzuki coupling, which unites two chemical species.
In engineering, couplings are mechanical devices that connect two shafts. Couplings are important because they enable the power to be transmitted from one end to the other without allowing a shaft to separate during operation. They also reduce maintenance time. Proper selection, installation, and maintenance, will reduce the amount of time needed to repair a coupling.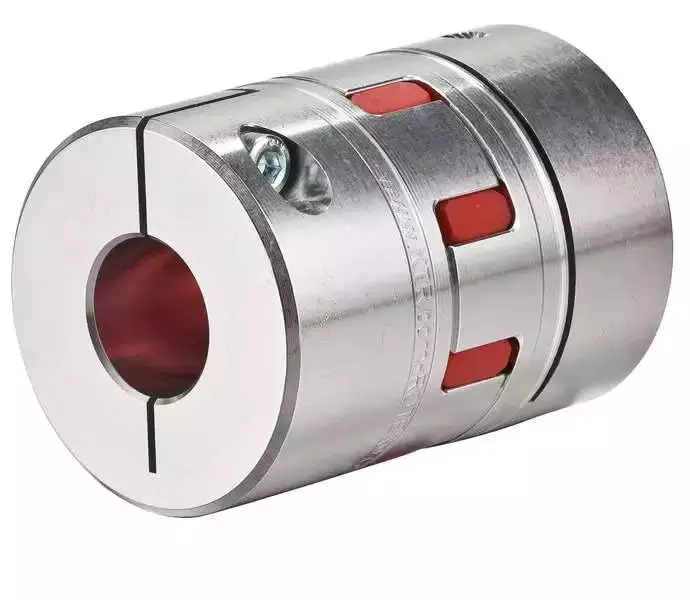 Maintenance
Maintenance of couplings is an important part of the lifecycle of your equipment. It's important to ensure proper alignment and lubrication to keep them running smoothly. Inspecting your equipment for signs of wear can help you identify problems before they cause downtime. For instance, improper alignment can lead to uneven wear of the coupling's hubs and grids. It can also cause the coupling to bind when you rotate the shaft manually. Proper maintenance will extend the life of your coupling.
Couplings should be inspected frequently and thoroughly. Inspections should go beyond alignment checks to identify problems and recommend appropriate repairs or replacements. Proper lubrication is important to protect the coupling from damage and can be easily identified using thermography or vibration analysis. In addition to lubrication, a coupling that lacks lubrication may require gaskets or sealing rings.
Proper maintenance of couplings will extend the life of the coupling by minimizing the likelihood of breakdowns. Proper maintenance will help you save money and time on repairs. A well-maintained coupling can be a valuable asset for your equipment and can increase productivity. By following the recommendations provided by your manufacturer, you can make sure your equipment is operating at peak performance.
Proper alignment and maintenance are critical for flexible couplings. Proper coupling alignment will maximize the life of your equipment. If you have a poorly aligned coupling, it may cause other components to fail. In some cases, this could result in costly downtime and increased costs for the company.
Proper maintenance of couplings should be done regularly to minimize costs and prevent downtime. Performing periodic inspections and lubrication will help you keep your equipment in top working order. In addition to the alignment and lubrication, you should also inspect the inside components for wear and alignment issues. If your coupling's lubrication is not sufficient, it may lead to hardening and cracking. In addition, it's possible to develop leaks that could cause damage.


Modifications
The aim of this paper is to investigate the effects of coupling modifications. It shows that such modifications can adversely affect the performance of the coupling mechanism. Moreover, the modifications can be predicted using chemical physics methods. The results presented here are not exhaustive and further research is needed to understand the effects of such coupling modifications.
The modifications to coupling involve nonlinear structural modifications. Four examples of such modifications are presented. Each is illustrated with example applications. Then, the results are verified through experimental and simulated case studies. The proposed methods are applicable to large and complex structures. They are applicable to a variety of engineering systems, including nonlinear systems.




editor by czh 2023-01-03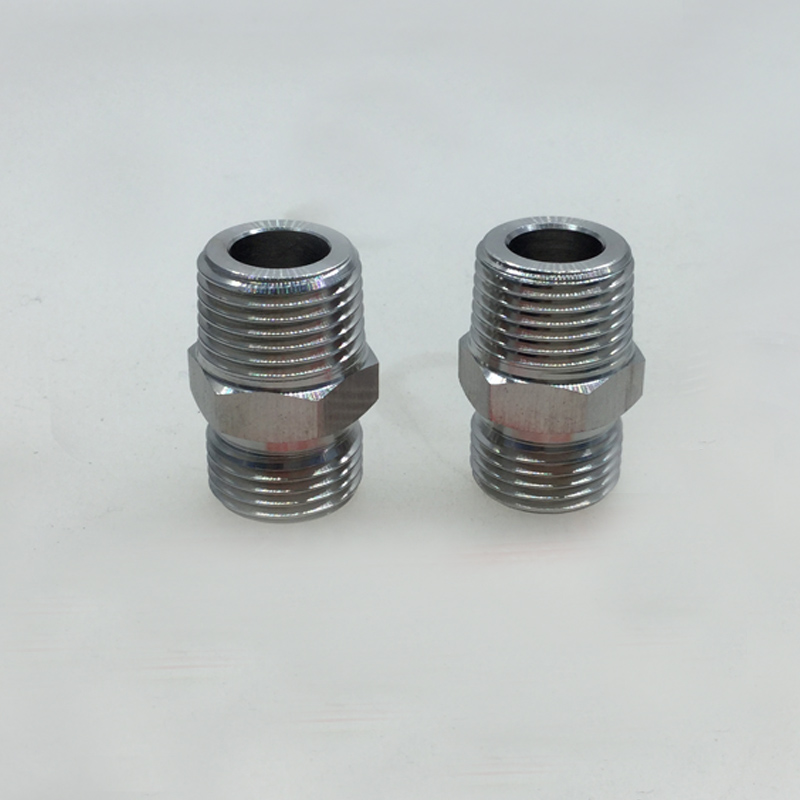 With many years' encounter in these traces, we have been distinguished from other suppliers in China by our rewards in aggressive pricing, on-time supply, prompt responses, on-hand engineering assistance and excellent after-product sales providers.
Overview
Rapid Particulars
Location of Origin:Zhejiang, China
Model Identify:

OEM
Product Variety:

GB
Content:

Stainless Metal
Technics:

Casting
Relationship:

Male
Form:

Equivalent
Head Code:

Hexagon
Item title:

stainless steel rapid connector
Application:

brake hose
Coloration:

all-natural
OEM:

yes
materials:

Stainless Steel
Packaging & Delivery
Offering Units:

Solitary item
One package deal size: 

50X50X50 cm
One gross weight:

sixty.000 kg
Deal Kind:

Packing according to customer's requirements or in line with the export specifications.
Direct Time
:

| | | |
| --- | --- | --- |
| Quantity(Pieces) | one – a hundred | >100 |
| Est. Time(times) | seven | To be negotiated |
On the internet Customization
Merchandise Description
one. Quality: SUS201,SUS304,SUS316,A2-70,A2-80,A4-eighty,4.eight 6.8 8.8 10.9 twelve.nine
two. Measurement: M3-forty eight
three. Regular: DIN 315
four. Certification: ISO9001, SGS, CTI, ROHS
| | |
| --- | --- |
| Merchandise Identify | Very best stainless steel wing nut anchor bolt for building fastener |
| Substance | stainless metal |
| Shade | nickel white |
| Regular | DIN GB ISO JIS BA ANSI |
| Quality | SUS201, SUS304, SUS316, A2-70, A2-80, A4-eighty, 4.8 6.8 8.eight ten.nine twelve.9 |
| Brade | Rock |
| Thread | coarse, good |
| Utilized | developing business machinery |
Items Present
Our work setting
Company look

work environment

Personnel Recreation Space

Our Business
Factory
Our Manufacturing unit
Workshop
Our Workshop
Warehouse
Our Warehouse
warehouse
Packing & Shipping
Packing Particulars  : Packing, reliable bicycle saddle, 50pcs/carton
Shipping and delivery Information : three-thirty times following purchase of Strong bicycle tire tubes
1. Particular logistics packaging
2. Ideal carton measurement
three. Shock bubble film
4. Shipment
5. air transport
six. Ocean Transport
Team Photograph
Honorary awards
Staff Users Acquire Awards and Awards.
Our crew
In buy to much better serve customers
Our staff goes out to study each and every yr.
This yr we arrived in HangZhou.
Our group is more cohesive in this review.
Often on the way to review is our path.
Serving you is our aim!..
Our Certifications
FAQ
Q: Are you trading company or producer ?
A: We are manufacturing facility.
Q: How extended is your delivery time?
A: Generally it is five-10 days if the items are in inventory. or it is 15-20 days if the goods are not in stock, it is according to amount.
Q: Do you supply samples ? is it free or added ?
A: Of course, we could offer the sample for totally free cost but do not shell out the expense of freight.
Q: What is your terms of payment ?
A: Payment=1000USD, thirty% T/T in progress ,equilibrium ahead of shippment.
If you have one more query, pls come to feel free of charge to speak to us as below: