Product Description
Universal Coupling / Pipe Coupling/ Gibault Coupling
Range of Size:  1 1/2" – 32" (DN40-800mm)
Pressure : PN10/PN16 
1. Description: 
Universal Couplings offer an easy and economical way of joining pipe- whether the pipe is of the same nominal size and/or type or different at each couplings end .
Universal Couplings will handle most of waterworks couplings needs and are capable of connecting most classes of water pipe.
2. Application : 
*  used for pipe connection .
*  suit for Ductile Iron Pipe, Cast Iron Pipe, Steel, Asbestos Cement Pipe, PE, PVC, HDPE Pipe and etc.
*  Working pressure:  PN10 / PN16
*   Suit for Water, Neutral Liquids and Sewage
3. Features :
*   wide range of tolerance
*   corrosion resistance
*   allow angular deflection of +/- 4°
4. Material Sheet :
4.  List of Sizes :
S/N
Size
O.D Range
Sleeve Length
Bolts
 
mm
mm
mm
mm
1
DN40
48-60
98
M12x170
2
DN50
59-73
98
M12x170
3
DN65
72-85
98
M12x170
4
DN80
88-103
98
M12x180
5
DN100
96-116
98
M12x180
6
108-120
98
M12x190
7
109-128
98
M12x180
8
DN125
132-146
98
M12x180
9
138-153
98
M12x180
10
DN150
158-172
105
M12x200
11
159-182
110
M12x200
12
DN175
192-210
130
M12x210
13
DN200
198-225
130
M12x210
14
218-235
130
M12x220
15
DN250
242-262
130
M12x220
16
250-267
130
M12x220
17
250-274
130
M12x220
18
272-289
130
M12x220
19
DN300
315-332
130
M12x220
20
322-339
130
M12x220
21
DN350
340-360
130
M12x220
22
351-378
130
M14x230
23
374-391
130
M14x230
24
DN400
390-410
130
M14x220
25
398-430
140
M14x270
26
417-437
130
M14x240
27
425-442
130
M14x240
28
DN450
450-463
130
M14x270
29
455-475
130
M14x270
30
476-500
130
M14x270
31
DN500
500-508
130
M16x270
32
500-533
140
M14x280
33
526-546
130
M14x270
34
DN600
600-630
130
M14x270
35
608-636
130
M14x270
36
630-650
130
M14x270
37
DN700
710-739
155
M16x280
38
DN800
816-842
180
M16x330
4. Project Cases :
 
5. Joint Series :
6. Company Profile :
 
HangZhou CHINAMFG Pipeline Co., Ltd is the professional chinese supplier and exporter of repair clamps and coupling for water lines with working pressure PN10/16 . The range of our products including Universal Coupling, Universal Flange Adaptor, Restraint Coupling, Restraint Flange Adaptor, Step Coupling, Repair Clamps and etc . 
Our product conform the international standard ISO2531, BS EN545 EN598 .
We export to many countries including USA, UK, Spain, Australia, Russia, Indonesia, Singapore, Malaysia and etc. 

7. Certificates : 
8. Contact us :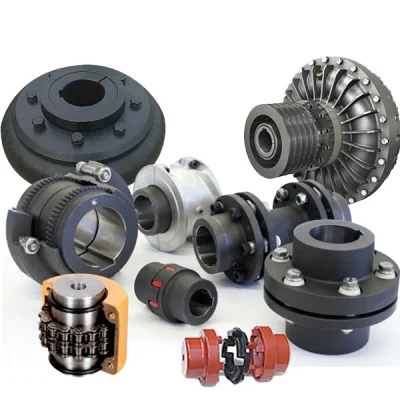 Impact of Flange Coupling on the Overall Reliability of Connected Equipment
A flange coupling plays a crucial role in ensuring the overall reliability and performance of connected equipment in a mechanical system. Its impact can be summarized as follows:
1. Power Transmission Efficiency: Flange couplings provide a secure and rigid connection between shafts, enabling efficient power transmission from one component to another. By minimizing energy losses through slippage or vibration, flange couplings help maintain the overall efficiency of the system.
2. Reducing Wear and Tear: Flange couplings accommodate misalignment and slight axial movement, reducing stress on connected equipment. By absorbing shocks and vibrations, they protect the components from excessive wear and fatigue, increasing their lifespan.
3. Controlling Vibration and Noise: A properly selected and installed flange coupling helps dampen vibrations and reduces noise levels in the system. This is particularly important in precision machinery, where vibrations can affect the accuracy and performance of the equipment.
4. Handling Misalignment: Flange couplings can compensate for angular, parallel, and axial misalignment between shafts. This capability ensures smooth operation and prevents excessive forces that could lead to premature failure of equipment components.
5. Improving System Flexibility: Flange couplings offer flexibility in design and installation. They allow for quick and easy disconnection and reconnection of equipment for maintenance or repairs, minimizing downtime and increasing the system's overall availability.
6. Protection Against Overloads: In high-torque applications, flange couplings provide a safeguard against overloads by slipping or disengaging when the torque exceeds the coupling's capacity. This helps prevent damage to the equipment and ensures the safety of the system and operators.
7. Corrosion Resistance: Depending on the material selected, flange couplings can offer excellent corrosion resistance, making them suitable for use in harsh environments or corrosive conditions. This protects the connected equipment from premature deterioration.
8. Maintenance and Downtime Reduction: The reliability of flange couplings leads to reduced maintenance needs and less frequent downtime. A well-maintained coupling can significantly extend the life of connected equipment and reduce the frequency of replacements or repairs.
9. Enhancing System Safety: Flange couplings provide a secure connection that ensures the safe operation of rotating machinery. They minimize the risk of unexpected equipment failure or disconnection, promoting the safety of operators and surrounding personnel.
10. Adaptability to Different Industries: Flange couplings are widely used across various industries, from manufacturing and power generation to mining and aerospace. Their versatility and reliability make them suitable for a wide range of applications, contributing to the overall success and efficiency of these industries.
In conclusion, the proper selection and use of flange couplings significantly impact the overall reliability and performance of connected equipment. Their ability to transmit power efficiently, handle misalignment, and protect against wear and overloads ensures smooth and safe operation, reducing maintenance costs, and increasing the lifespan of machinery.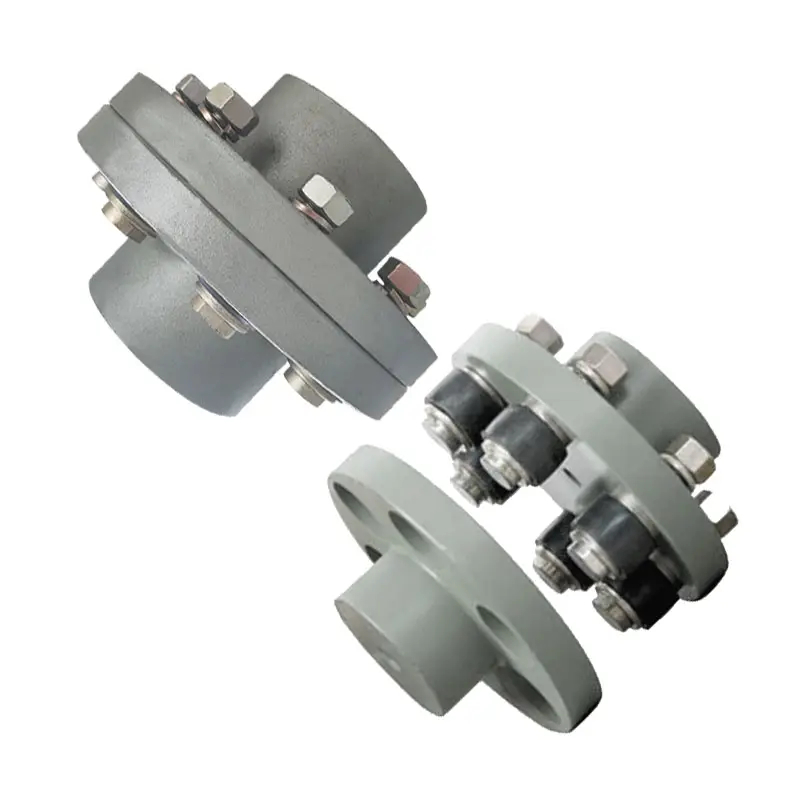 Flange Couplings and Variable Operating Conditions
Flange couplings are designed to accommodate a wide range of operating conditions and loads, making them versatile and suitable for various applications. The key factors that enable flange couplings to handle variable operating conditions and loads include:
Flexible Design: Some flange couplings, such as flexible flange couplings or disc couplings, are designed to have some degree of flexibility. This flexibility allows them to compensate for misalignment between shafts, which is often encountered in real-world applications.
Material Selection: Flange couplings are available in different materials to suit specific operating conditions. For example, stainless steel flange couplings are ideal for corrosive environments, while high-strength steel couplings are suitable for heavy-duty applications.
Customization: Many flange coupling manufacturers offer customization options to tailor the coupling's design to meet specific requirements. This may include modifying the coupling's size, material, or torque capacity.
Load Distribution: Flange couplings are designed to distribute loads evenly between the connected shafts. This even distribution of load helps prevent premature wear and reduces stress on the shafts and other connected equipment.
High Torque Capacity: Flange couplings are available in various designs, including those suitable for high torque applications. This allows them to handle varying levels of torque without compromising performance.
Temperature and Environmental Resistance: Flange couplings made from appropriate materials can withstand a wide range of temperatures and environmental conditions, making them suitable for both indoor and outdoor applications.
It is essential to consider the specific requirements of your application and the potential variations in operating conditions and loads when selecting a flange coupling. This ensures that the chosen coupling can reliably and efficiently transmit power while accommodating any changes in the operating environment.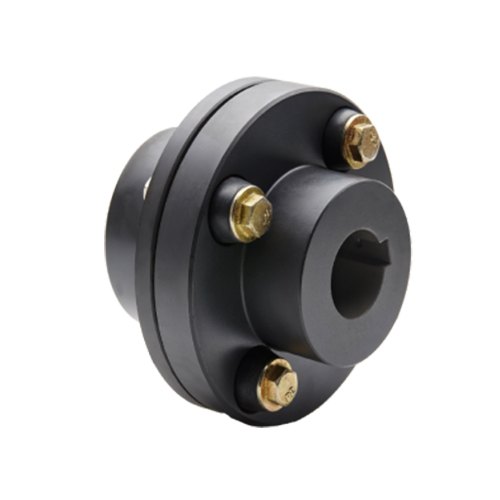 Limitations and Disadvantages of Flange Couplings
While flange couplings offer several advantages, they also have some limitations and disadvantages that should be considered when selecting them for a specific application:
1. Size and Weight: Flange couplings tend to be larger and heavier compared to some other coupling types. This can be a limitation in applications where space and weight are critical factors.
2. Higher Cost: Flange couplings can be more expensive to manufacture and install compared to simpler coupling designs like sleeve couplings or clamp couplings.
3. Complex Installation: Installing flange couplings may require more time and expertise due to their intricate design and multiple components, including bolts and gaskets.
4. Rigidity: Flange couplings are relatively rigid, which means they may not accommodate as much misalignment as flexible couplings. Excessive misalignment can lead to increased stress on the equipment and coupling, potentially resulting in premature failure.
5. Bolt Stress: Proper tightening of the bolts is crucial for the effective functioning of flange couplings. Over-tightening or under-tightening the bolts can lead to bolt fatigue or coupling slippage.
6. Noise and Vibration Transmission: Flange couplings, especially rigid designs, can transmit more noise and vibration compared to flexible couplings, potentially affecting the performance and longevity of connected equipment.
7. Maintenance: Flange couplings may require more frequent maintenance due to the presence of multiple components and the need to periodically check bolt tightness and gasket conditions.
8. Corrosion: Depending on the material used, flange couplings may be susceptible to corrosion in certain environments. Corrosion can compromise the integrity of the coupling and reduce its service life.
Despite these limitations, flange couplings are still widely used in various industrial applications due to their robustness, high torque capacity, and ability to handle heavy loads. Proper application, installation, and maintenance can help mitigate some of these disadvantages and ensure the reliable performance of flange couplings in a wide range of systems.



editor by CX 2023-11-06