Product Description
Basic Info
| | | | |
| --- | --- | --- | --- |
|  Origin | ZheJiang | Coating | Fusion Bonded Epoxy Coating or PU Coating |
| Transport Package | Plywood Case | Connection Type | Flange End |
| Specification | DN100 (4″) – DN2000 (80″) | Certifications | CE, ISO14001, JIS, ISO9001 |
| Transport Package | Plywood Case | Warranty | 12 Months |
| Size | DN40-DN1600 | Customized | Customized |
| Sealing | Rubber, NBR, EPDM, Viton | Body | Cast Steel, Ductile Iron |
|  Package | Wood Pallet or as Per Customers′ Requirement | HS Code | 8481804090 |
Double Flanged Fittings Cast Iron Dismantling Joint
| | | |
| --- | --- | --- |
| materials |   |   |
| item | parts | material |
| 1 | Body | Cast Steel, Ductile Iron  |
| 2 | Seals | EPDM/NBR |
| 3 | Fasteners | Stainless Steel/Carbon Steel with Dacromet Coating/GAL Carbon Steel |
| 4 | Coating | Fusion Bonded Epoxy |
The Dismantling Joints are double flanged fittings that accommodate required longitudinal adjustment and can be locked at the required length with the tie bars supplied. Not only does this system allow for fast, easy maintenance of valves, pumps or meters, it simplifies future pipe work modifications and reduces downtime when changes need to be made.
The installation is also straightforward using just a spanner and torque wrench to tighten the high tensile steel or stainless steel tie bars. With fewer tie bars than flange holes and the tie bars acting as flange jointing bolts the process is speeded up but still offers a secure, rigid, fully end load.
Valve for Management Series
Pipe & Valve Series

Stainless steel series
Well lid series

Production Foundry
 
Company Profile
Certifications
Packaging & Shipping
FAQ
who are we?
We are based in ZheJiang , China, specializing in butterfly valve,check valve ,gate valve,,sell to foreign country.

2. What is your advantage?
)Strong R&D team,strong QC system
)Large casting material and accesorries stock for regular product for fast delivery.
     3.) Perfect service system, tracking service closely 24hours*7 days
    3.what can you buy from us?
Mining machinery,pipe&valve series,agricultural machinery hardware series,auto parts series,food machinery series and EMUseries
4. why should you buy from us not from other suppliers?
we have verious of different moulds,strong R&D teams,oem,odm,advanced inspection equipments and tools,perfect QC,QA to make sure every products will be perfect before deliver to customer
5. what services can we provide?
Accepted Delivery Terms: FOB,CFR,CIF,EXW,CIP,FCA,DDP,Express Delivery;
Accepted Payment Currency:USD;RMB
Accepted Payment Type:TT;LC at sight
Language Spoken:English,Chinese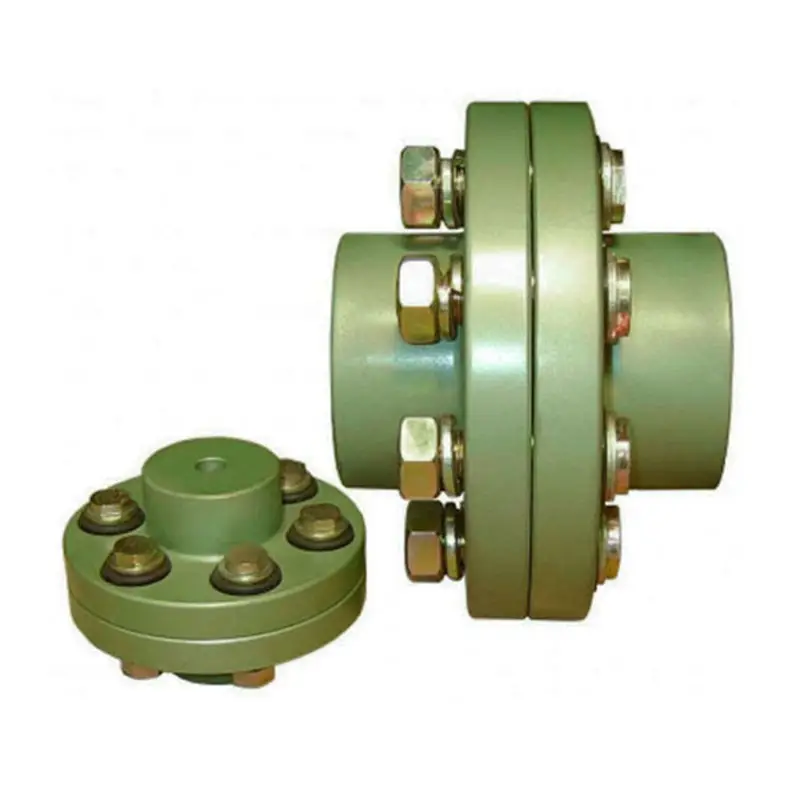 Torque and Speed Ratings of Flange Couplings
Flange couplings are available in various sizes and designs to accommodate a wide range of torque and rotational speed requirements. The torque and speed ratings of flange couplings depend on several factors, including their size, material, and design.
Torque Rating:
The torque rating of a flange coupling indicates the maximum amount of torque it can transmit without experiencing failure or damage. It is typically specified in Nm (Newton-meters) or lb-ft (pound-feet). The torque rating varies for different sizes and types of flange couplings. Larger flange couplings generally have higher torque ratings compared to smaller ones.
Speed Rating:
The speed rating of a flange coupling represents the maximum rotational speed at which it can operate reliably without excessive vibration or wear. It is typically expressed in RPM (revolutions per minute). The speed rating is influenced by factors such as the design, material, and balancing of the flange coupling. Higher-speed applications require flange couplings that can handle the increased centrifugal forces and dynamic loads associated with higher RPMs.
Size and Type:
The torque and speed ratings vary for different sizes and types of flange couplings. For example:
Smaller flange couplings, such as those used in light-duty applications, may have torque ratings ranging from a few Nm to several hundred Nm, and speed ratings up to a few thousand RPM.
Larger flange couplings, used in heavy-duty industrial applications, can have torque ratings exceeding several thousand Nm and speed ratings that may reach tens of thousands of RPM.
Flexible flange couplings may have slightly lower torque ratings compared to rigid flange couplings but offer greater misalignment compensation.
Manufacturer Specifications:
It is essential to refer to the manufacturer's specifications and technical data to determine the specific torque and speed ratings for each size and type of flange coupling. Manufacturers typically provide detailed performance data to help users select the appropriate flange coupling for their specific application.
Application Considerations:
When selecting a flange coupling, it is crucial to consider the torque and speed requirements of the application. The operating conditions, such as load fluctuations and thermal effects, should also be taken into account to ensure the flange coupling's reliable performance and longevity.
Conclusion:
Flange couplings come in various sizes and designs, each with its own torque and speed ratings. Properly selecting a flange coupling that meets the specific torque and speed requirements of the application is essential to ensure efficient and trouble-free power transmission in mechanical systems.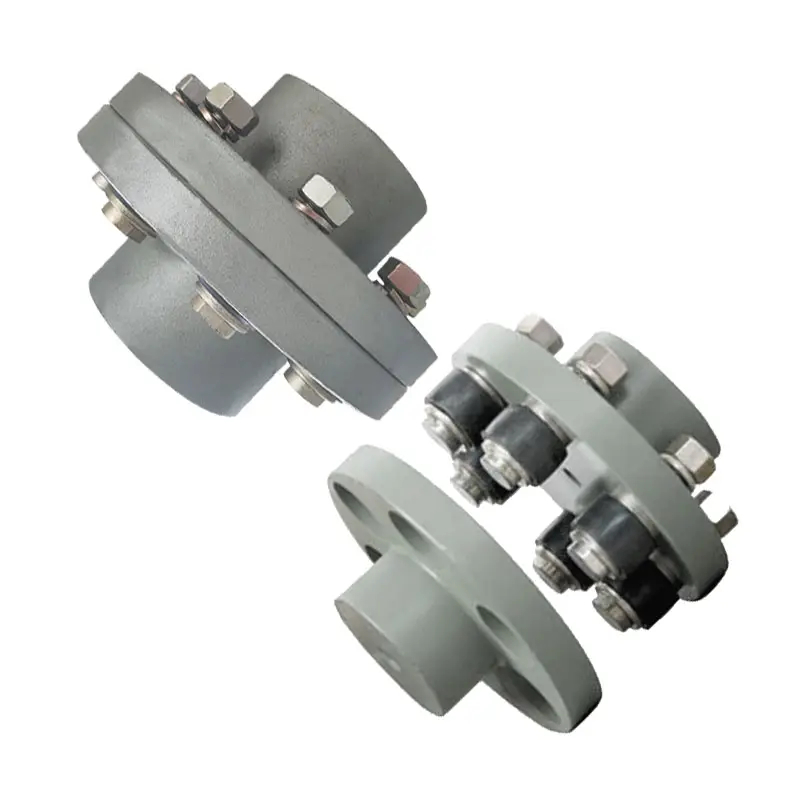 Flange Couplings and Variable Operating Conditions
Flange couplings are designed to accommodate a wide range of operating conditions and loads, making them versatile and suitable for various applications. The key factors that enable flange couplings to handle variable operating conditions and loads include:
Flexible Design: Some flange couplings, such as flexible flange couplings or disc couplings, are designed to have some degree of flexibility. This flexibility allows them to compensate for misalignment between shafts, which is often encountered in real-world applications.
Material Selection: Flange couplings are available in different materials to suit specific operating conditions. For example, stainless steel flange couplings are ideal for corrosive environments, while high-strength steel couplings are suitable for heavy-duty applications.
Customization: Many flange coupling manufacturers offer customization options to tailor the coupling's design to meet specific requirements. This may include modifying the coupling's size, material, or torque capacity.
Load Distribution: Flange couplings are designed to distribute loads evenly between the connected shafts. This even distribution of load helps prevent premature wear and reduces stress on the shafts and other connected equipment.
High Torque Capacity: Flange couplings are available in various designs, including those suitable for high torque applications. This allows them to handle varying levels of torque without compromising performance.
Temperature and Environmental Resistance: Flange couplings made from appropriate materials can withstand a wide range of temperatures and environmental conditions, making them suitable for both indoor and outdoor applications.
It is essential to consider the specific requirements of your application and the potential variations in operating conditions and loads when selecting a flange coupling. This ensures that the chosen coupling can reliably and efficiently transmit power while accommodating any changes in the operating environment.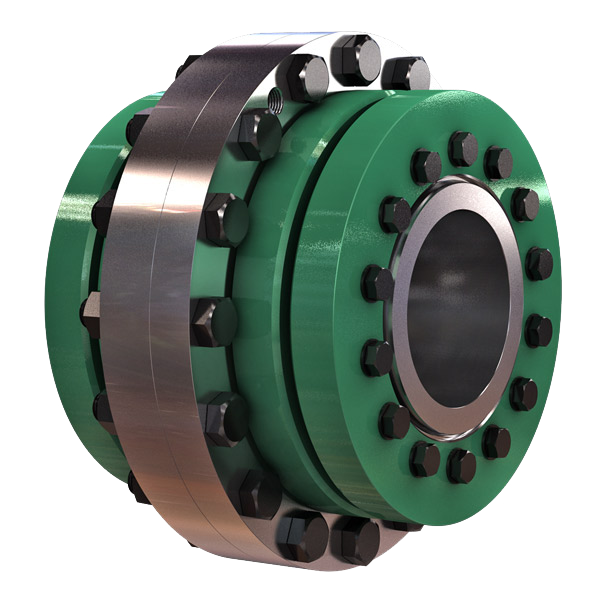 Selecting the Appropriate Flange Coupling for a Specific Application
Choosing the right flange coupling for a particular application involves considering several key factors to ensure optimal performance and reliability. Here's a step-by-step guide to the selection process:
1. Identify Application Requirements: Understand the specific requirements of the application, including torque, speed, and operating conditions. Determine if the coupling will be exposed to harsh environments, extreme temperatures, or corrosive substances.
2. Calculate Torque and Power: Calculate the torque and power requirements for the shaft connection. This involves evaluating the motor or engine's output torque and ensuring the selected coupling can handle the transmitted power.
3. Consider Misalignment: Assess the level of misalignment that may occur between the shafts during operation. For applications with significant misalignment, consider using flexible flange couplings that can accommodate angular, parallel, and axial misalignment.
4. Evaluate Speed and RPM: Determine the rotational speed (RPM) at which the coupling will operate. High-speed applications may require a balanced or precision-designed flange coupling to minimize vibrations and prevent damage to connected equipment.
5. Check Space Constraints: Consider the available space for installing the coupling. Some flange coupling designs may require more space than others, so ensure that the selected coupling fits within the available area.
6. Review Environmental Conditions: Evaluate the environmental conditions in which the coupling will operate. If the application involves exposure to dust, dirt, or moisture, consider using a protected or sealed flange coupling to prevent contamination.
7. Determine Flexibility: Decide on the level of flexibility required. Flexible flange couplings are suitable for applications where there may be shaft misalignment or torsional vibration. Rigid flange couplings, on the other hand, are ideal for precision applications with minimal misalignment.
8. Check Material Compatibility: Ensure that the material of the flange coupling is compatible with the shafts and the operating environment. Consider factors such as corrosion resistance, temperature tolerance, and mechanical properties.
9. Seek Expert Advice: When in doubt, consult with coupling manufacturers or engineering experts to help you select the most suitable flange coupling for your specific application.
By carefully considering these factors, you can select the appropriate flange coupling that meets the performance and operational requirements of your application, leading to a reliable and efficient shaft connection.



editor by CX 2023-09-28