Product Description
Factory Standard Flange pipe coupling Tube Fitting
Product Description
IRRIPLAST PP compression fittings line has been designed for the conveyance of fluids at high pressures, for water conveyance, for potable water distribution and applications in the thermo-hydraulic sector. This product line is accordance with the most severe international standards in terms of mechanical properties and alimentary compatibilities.
Technical data
| | |
| --- | --- |
| Part | Material |
| Body(A) | Polypropylene co-polymer(PP-B) of exceptional mechanical properties even at high temperature. |
| Blocking bush(D) | Polypropylene |
| Nut(B) | Polypropylene with dye master of high stability to UV rays andsolidity to heat( S grade according to standard DIN54004) |
| Clinching ring(C) | Polyacetal resin(POM)with high mechanical resistance And hardness |
| O Ring gasket(E) | Special  elastomeric acrylonitrile rubber(EPDM) for alimentary use |
| Reinforcing ring | AISI 430 (UNI X8Cr17,W,nr 14828)Stainless steel for female threads from 1″to 4″ |
PN 16 type
Code
Size
Weight    (g/pc)
PCS/BAG
PCS/CTN
Coupling
1001
20mm
72
20
240
25mm
108
10
170
32mm
158
7
112
40mm
295
4
60
50mm
487
0
32
63mm
839
0
18
75mm
1015 
0
14
90mm
1414 
0
8
110mm
2368 
0
5
WORKING PRESSURES
IRRIPLAST PP compression fittings allows the maximum working pressure(PN~PFA*) of 16 bar(UNI 9562) for diameters from 16mm to 63mm and PN10 bar for diameters from 75mm to 110mm, at the temperature of 20°C.Maximum allowable working pressures related to the duration of pressure and temperature.
FEATURES
 
1. Light weight, easy to load and unload        
2. Good chemicals and drugs resistance        
3. Small resistance to fluidity 
4. Strong mechanical strength        
5. Good electrical insulation  
6. Water quality unaffected   
7. Simple installation       
APPLICATION  
1. Structure Engineering
2. Water supply system  
3. for Agriculture Irrigation   
Reference Standards
Dimensions: UNI 9561
Working Pressure: UNI 9562,DIN 8076-3,ISO 14236,BRL-K03.
Polyethylene(PE)pipes: UNI 7990,DIN 8074,UNI EN 12201
Threads: UNI ISO7/1,UNI EN 10026-1,ANSI ASME B1-20.1
Flanges: DIN 2501-1,UNI EN 1452-3.IS 7005-2
Main Products
  View more products,you can click products keywords…
PPR Pipe
PPR Fitting
PP Union Ball Valve
PP Compression Fitting
Clamp Saddle
Solenoid Valve

Sprinkler

 

PVC Ball Valves
Company Profile
OTHER DETAIL SERVICES FOR YOU
1.Any inquiries will be replied within 24 hours.
2.Professional manufacturer.
3.OEM is available.
4.High quality, standard designs,reasonable&competitive price,fast lead time.
5.Faster delivery: Sample will be prepared in 2-3 days.
6.Shipping: We have strong cooperation with DHL,TNT,UPS,MSK,China Shipping,etc.
FAQ
1.What is your MOQ?
Our MOQ is usually 5 CTNS for size from 20-50mm. 
2.What is your delievery time?
The time of delievery is around 30-45days.
3.What is your payment terms?
We accept 30% T/T in advance,70% before shipment .or 100% L/C.
4.What is the shipping port?
We ship the goods to HangZhou or ZheJiang  port.
5.What is the address of your company?
Our company is located in the HangZhou, HangZhou ZHangZhoug Province,China.You are welcomed to visit our factory.
6.How about the samples?
we could send you the samples for free, and you need to pay the courier fee.
If there are too much samples, then you also need to undertake the sample fee.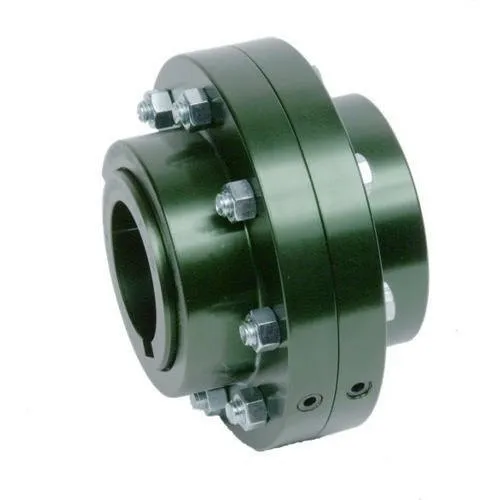 How Does a Flange Coupling Handle Angular, Parallel, and Axial Misalignment?
A flange coupling is designed to accommodate various types of misalignment that may occur between two shafts. Here's how it handles different types of misalignment:
Angular Misalignment: Flange couplings can handle angular misalignment by allowing a slight flexing or bending of the flexible elements. The coupling's flexible components, such as elastomeric or metallic elements, can bend and compensate for angular misalignment between the shafts. This flexibility ensures that the coupling can transmit torque smoothly even when the shafts are not perfectly aligned in a straight line.
Parallel Misalignment: Flange couplings can also accommodate parallel misalignment between the shafts. When the two shafts are slightly offset in a parallel direction, the flexible elements in the coupling can move laterally to accommodate this misalignment. This lateral movement helps prevent excessive forces and wear on the coupling and connected equipment, ensuring efficient power transmission even in slightly misaligned conditions.
Axial Misalignment: Axial misalignment refers to the situation when two shafts are displaced along their common axis. Flange couplings are not specifically designed to handle large axial misalignment. However, certain types of flange couplings may have limited axial movement capabilities due to the flexibility of their components. In some cases, an additional feature like an end float or sliding flange design may be incorporated to accommodate limited axial movement.
It is important to note that while flange couplings can handle a certain degree of misalignment, excessive misalignment can lead to premature wear and failure of the coupling. Regular maintenance and proper alignment of the shafts are essential to ensure the coupling's optimal performance and longevity.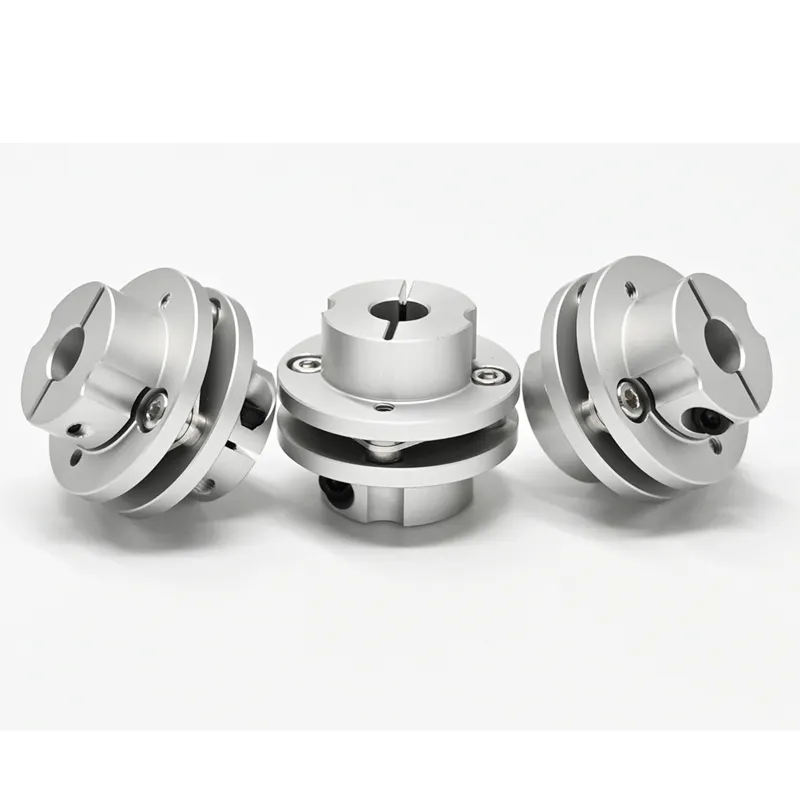 Can Flange Couplings Be Used in Heavy-Duty Applications Such as Mining and Construction?
Yes, flange couplings can be used in heavy-duty applications such as mining and construction, where they are often employed to transmit power between large machinery and equipment. Flange couplings are designed to handle high torque and axial loads, making them suitable for these demanding industries. Here are some reasons why flange couplings are well-suited for heavy-duty applications:
1. High Load Capacity: Flange couplings are engineered to provide high load-carrying capacity, making them ideal for heavy machinery used in mining and construction. They can efficiently transfer power between components with large torque requirements, such as conveyors, crushers, and excavators.
2. Tolerance to Misalignment: Heavy-duty equipment may experience misalignment due to uneven loading, vibrations, or other factors. Flange couplings can accommodate certain degrees of misalignment, reducing stress on connected components and preventing premature wear or failure.
3. Durability and Strength: In mining and construction, equipment is subjected to harsh conditions, impacts, and vibrations. Flange couplings are typically made from robust materials like steel or cast iron, providing exceptional strength and durability to withstand the rugged environments encountered in these industries.
4. Easy Maintenance: While heavy-duty applications may expose equipment to extreme conditions, maintenance and downtime should be minimized. Flange couplings are designed to be relatively easy to install and maintain, ensuring that machinery can quickly get back to work after routine maintenance or repairs.
5. Various Flange Designs: Flange couplings come in different designs, including rigid, flexible, and torsionally flexible variations. This allows engineers to select the most appropriate type for the specific needs of mining and construction equipment.
However, it is crucial to consider factors such as the specific load requirements, operating conditions, and alignment precision when choosing flange couplings for heavy-duty applications. Proper installation, regular inspection, and adherence to recommended maintenance schedules are essential to ensure the reliable performance and extended service life of the flange couplings in mining and construction equipment.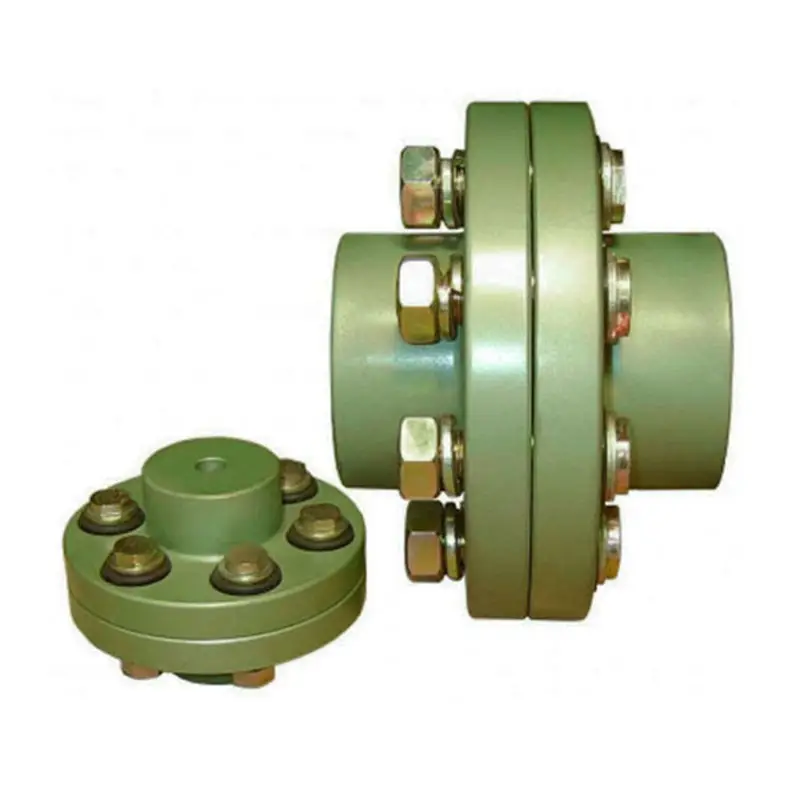 Can Flange Couplings Accommodate High Torque and High-Speed Applications?
Yes, flange couplings are designed to accommodate both high torque and high-speed applications. They are capable of transmitting significant amounts of torque between shafts while maintaining stable and efficient power transmission. The ability to handle high torque and high-speed applications depends on various factors, including the design, material, and size of the flange coupling.
1. Design: Flange couplings are available in different designs, such as rigid flange couplings and flexible flange couplings. Rigid flange couplings are more suitable for applications that require precise shaft alignment and minimal misalignment. On the other hand, flexible flange couplings can accommodate slight misalignments and are suitable for applications where shock or vibration may occur. The design of the coupling is crucial in determining its torque and speed capabilities.
2. Material: Flange couplings are manufactured from various materials, including steel, stainless steel, aluminum, and other alloys. The material selection is essential in determining the coupling's strength, durability, and resistance to wear and fatigue. High-quality materials are used in flange couplings for high torque and high-speed applications to ensure their reliability and performance.
3. Size and Dimensions: The size and dimensions of the flange coupling play a significant role in determining its torque and speed ratings. Larger flange couplings with increased diameter and thickness can handle higher torque and speed compared to smaller couplings. It is essential to choose the appropriate size of the coupling based on the application's torque and speed requirements.
4. Surface Finish: The surface finish of the flange coupling is critical, especially in high-speed applications. A smooth surface finish reduces friction and wear between the mating surfaces of the flanges, bolts, and nuts, thereby improving the overall efficiency of the coupling.
5. Lubrication: Proper lubrication is essential for flange couplings in high-speed and high-torque applications. Lubricants help reduce friction and wear, dissipate heat, and prevent premature failure of the coupling components.
6. Manufacturer's Recommendations: It is crucial to follow the manufacturer's recommendations and guidelines regarding the maximum torque and speed ratings of the flange coupling. Exceeding the recommended limits can lead to coupling failure and potential damage to the connected equipment.
In conclusion, flange couplings can be effectively used in high torque and high-speed applications when selected and maintained properly. Choosing the right design, material, size, and adhering to the manufacturer's guidelines ensures that the flange coupling can handle the required torque and rotational speed efficiently and reliably.



editor by CX 2023-10-17